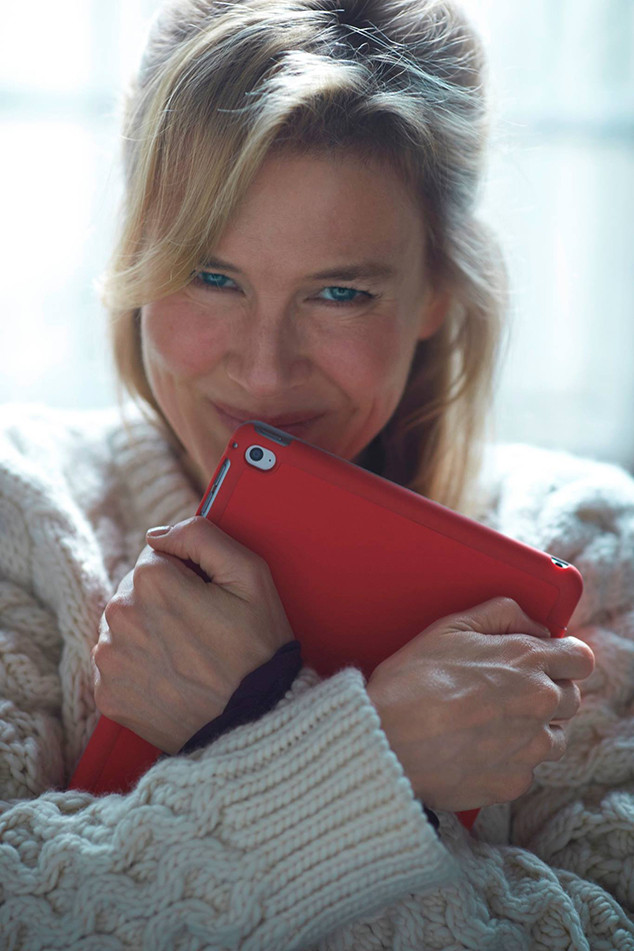 Working Title Films
Welcome back, Bridget Jones!
The first image from the anticipated third romantic comedy film in the series, Bridget Jones's Baby, was released on Friday on the Facebook page of production company Working Title Films. It shows returning main star Renée Zellweger, 46, cuddling what some people would consider one of their babies: Her iPad.
Bridget Jones's Baby is the follow-up to the 2004 movie Bridget Jones: The Edge of Reason and stars returning actor Colin Firth, 55, who plays Bridget's husband Mark Darcy, and franchise newcomer Patrick Dempsey, 49, whose role remains a mystery. Hugh Grant, 55, who played Bridget's other love interest, is not returning for the third film.