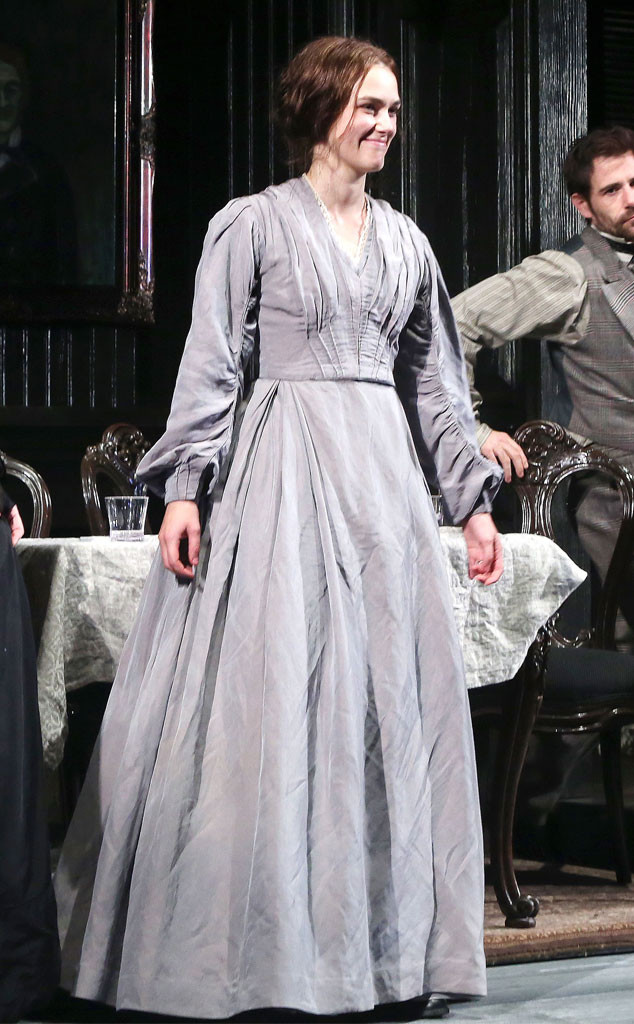 Bruce Glikas/2015 Bruce Glikas
Keira Knightley was all set to make her highly anticipated Broadway debut Thursday night in the opening preview performance of Helen Edmundson's Thérèse Raquin in the titular role. But, unlike the standard theater mantra, practice doesn't always make perfect.
Only minutes after the curtains' draw, the show was disrupted by an unruly audience member who began shouting concerning phrases at the Oscar nominee. Whitney McIntosh and Kacey Bange, who both sat in the audience on opening night, shared their first-hand accounts with E! News of what unfolded inside Studio 54.
"As soon as the play started, there was a guy who started yelling, 'This was all looney tunes!' I turned and noticed that there was a guy hanging off the mezzanine yelling stuff to the stage. 'Keira, none of this is real! This is all an act! Christ was born of a virgin!'" Bange said. "He kept yelling before ending with a perfunctory, 'Will you marry me?'"
"At this point a security guard walks over and taps him on the soldier, and [the man] starts yelling 'Five seconds! You have five seconds! All it takes is five seconds!'"
After two security guards escorted him to the aisle of the mezzanine level, the stranger made one last-ditch effort to win Knightley's affections.