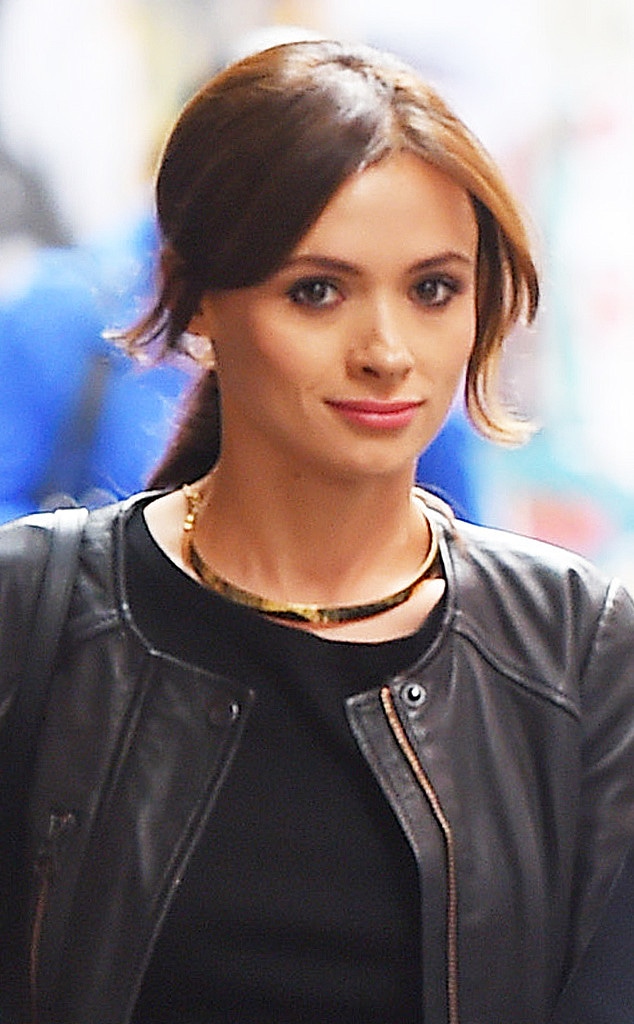 JosiahW/AKM-GSI
There are a lot of questions surrounding Cathriona White's death, but one in particular is making headlines.
Speculation surrounding whether or not Jim Carrey's girlfriend was practicing Scientology leading up to her apparent suicide has been brought to the forefront after Scientology journalist Tony Ortega published an article claiming that she was a member prior to her death.
Ortega writes that friends of White revealed she was on her way to completing the "Survival Rundown," an objective required by all members on their way up the Bridge to Total Freedom.
E! News got in contact with a spokesperson from the church, who responded to Ortega's article with the following exclusive statement: "Saying that somebody was studying Scientology in the past and connecting that to a suicide is like saying a person who had previously studied the Bible committed suicide. It is sad and reprehensible that a paid anti-Scientologist like Tony Ortega is exploiting this terrible tragedy involving a young woman: it's a sign of outright bigotry." 
The spokesperson did not clarify whether or not White was a member of the church.
According to Ortega's article, White "originally got involved in Scientology about four to five years ago through members of musician Beck's circle of friends. They encouraged her to move to the US from Ireland and take Scientology courses."
He continues to note that Cathriona's friends say they were concerned about her dating Carrey again, "but they were assured by Scientologists they knew that Cat was emotionally prepared for the challenge of dating Carrey because, they said, 'She had just finished the Purif and was doing her objectives.'"
"Purif" is short for the "Purification Rundown," a process invented by Scientology founder L. Ron Hubbard that he claimed could "detoxify" the body through an intense regimen of daily sauna sessions and massive doses of the vitamin niacin.
Ortega's sources also shared that Cathriona reportedly had not finished the SRD, and had stalled on it in the last six months. "They also say they were stunned to learn that she had killed herself," he wrote.
Following the tragic news of her passing, White's family has released a heartbreaking statement to the Irish Independent. 
"The family of Cathriona White sincerely regret the untimely passing of their beloved daughter and sister," her family said. "Cathriona was a shining light in our lives who was loved deeply by her entire family. We will miss her terribly and at this difficult time we ask to be left in private to mourn our loss. 
"There will be no further statements on behalf of the family."
"I am shocked and deeply saddened by the passing of my sweet Cathriona," Carrey told E! News in a statement on Tuesday. "She was a truly kind and delicate Irish flower, too sensitive for this soil, to whom loving and being loved was all that sparkled. My heart goes out to her family and friends and to everyone who loved and cared about her. We have all been hit with a lightning bolt."
The Los Angeles Coroner's office told E! News that authorities responded to a call in the L.A. area on Monday evening, and when they arrived at a residence, they found the body of White, 28, at her home in Sherman Oaks at 8:46 p.m.
Police say White was pronounced dead at the scene from a possible overdose. Pills were found next to her and there was a note. An autopsy will take place later.
If you or someone you know needs help, please call the National Suicide Prevention Lifeline at 1-800-273-TALK (8255).