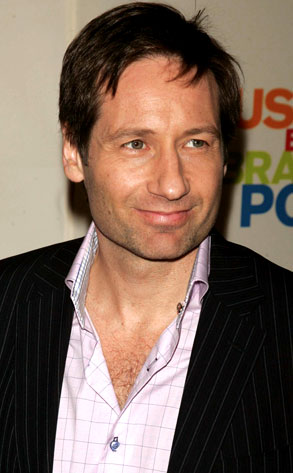 Jim Spellman/Getty Images
Sometimes saying you're sorry really does make it all better.
David Duchovny has dropped the $1 million defamation lawsuit he filed last month against the U.K.'s Daily Mail over a bogus story that claimed he had an extramarital dalliance with a tennis instructor.
The tabloid printed an apologetic retraction Monday, acknowledging that its Oct. 19 item about the X-Files star and Edith Pakay was bogus.
"We now accept this is inaccurate and Ms. Pakay and Mr. Duchovny are only friends who used to play tennis occasionally," the statement read. "Their relationship went no further and was not a factor in Mr. and Mrs. Duchovny's separation. We apologize to Ms. Pakay, Mr. Duchovny and to Mr. Duchovny's family."
The recently separated actor was out for blood just days after the article ran, calling the Mail's behavior "intentional and reckless."