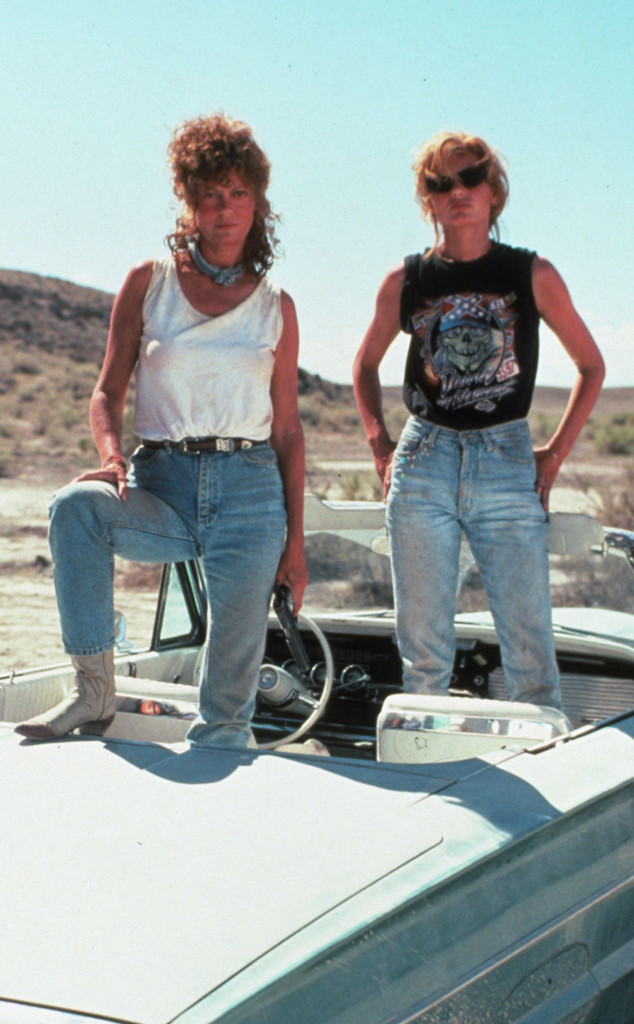 Sony Pictures
Hollywood sure loves a remake.
And it seems like every couple of months we're hit with another rumor that producers are looking to remake Thelma & Louise.
That doesn't sit well with Geena Davis, who starred alongside Susan Sarandon in the 1991 film.
"Leave it the hell alone," Davis told me earlier today on her way to the San Diego Film Festival, where she was set to receive this year's Reframed Humanitarian Award. "I mean, come on! People can do whatever they want but it doesn't seem like it needs to be remade.
"People are still watching it the same amount as they ever did," the Oscar winner said. "It's hard to meet someone who hasn't seen the movie. I think it holds up."