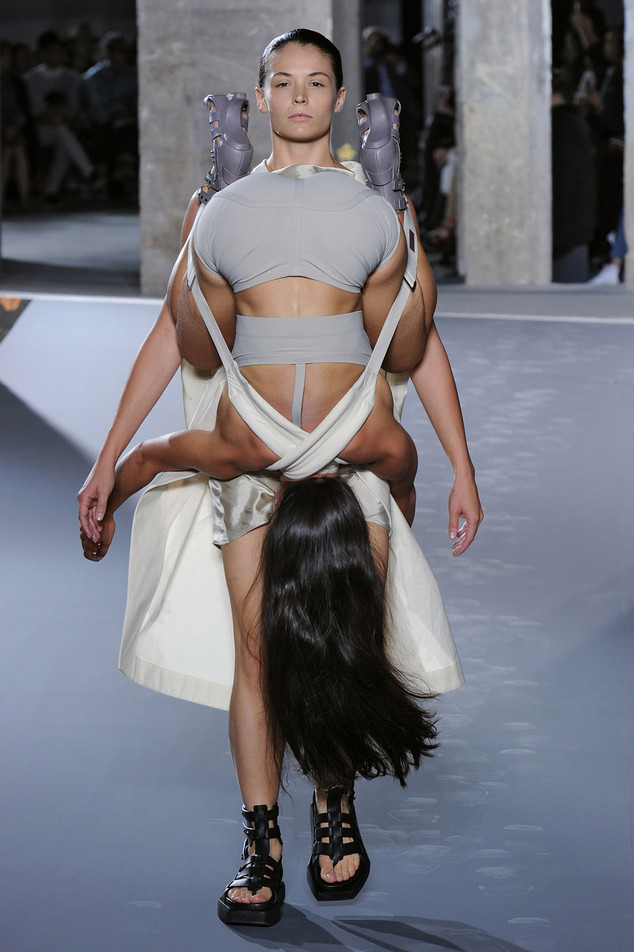 Catwalking/Getty Images
Rick Owens just managed to top Rick Owens.
The designer—who has previously sent penis-baring pants down the catwalk—kicked his Paris Fashion Week women's wear show up a notch with some very, er, acrobatically-inclined models. Meaning the models were not only wearing airy spring-summer 2016 duds from Owens' latest collection, they were wearing other models.
You'd think it might be hard for models to saunter down the catwalk with another human strapped to their necks, but these ladies did it like weight-lifting pros. Which we kind of assume they are.