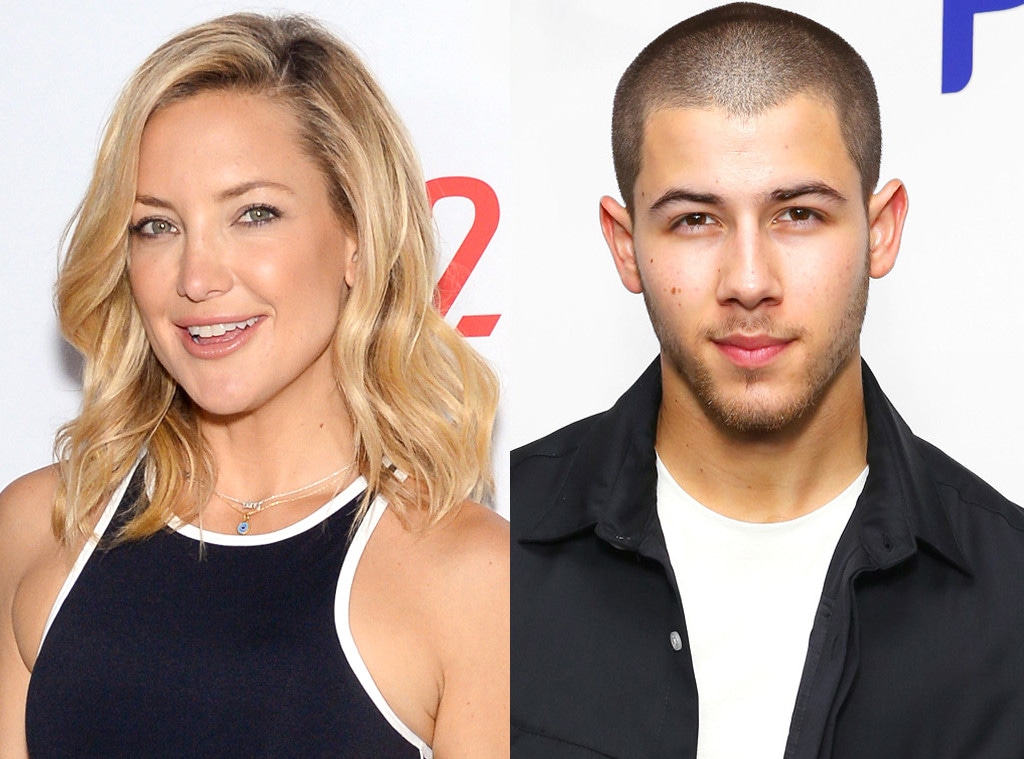 Getty Images
Nick Jonas doesn't kiss and tell. 
This week, the 23-year-old "Jealous" crooner was romantically linked to 36-year-old actress Kate Hudson, and in a new interview with 94.7 Fresh FM, the sexy singer expertly dodged a question about the Almost Famous beauty. 
"Okay, I have to ask you and I hope you don't get mad at me," host Dana McKay said backstage at the end of a four-minute interview. "What was going on with you and Kate Hudson this weekend?"
Jonas, who performed at the Fillmore Silver Spring in Silver Spring, Md. on Tuesday, replied, "I'm not gonna get mad at you, but I'm also not gonna talk about it."
Gustavo Caballero/Getty Images
While may want to read into his response, the former JoBro added that he simply wants to keep his personal life private. 
"I keep some things to myself," he said. "It's a strange place where a little thing can turn into a lot, but it's about how much of that you kind of want in your world and just living your life and knowing that people will have their opinion."
Tight-lipped reply aside, Jonas and Hudson were spotted together on multiple occasions over the weekend. The attractive duo was seen at Disney World in Orlando and they were later photographed in Miami brunching at Soho Beach House.
"The buzz around the property is that they were acting like a couple," an insider told us on Monday. "They were definitely there together. They made an effort to keep things under wraps, using the private pool for members that's harder for regular guests—and paparazzi—to get glimpses of."
David M. Benett/Getty Images
Still, it's unclear if the two are dating as second source told us that they are  "just friends."
So, how did this hot duo become friends in the first place? 
Jonas currently stars in Scream Queens alongside Kate's brother Oliver Hudson, and sources told us that's how the pair initially met. Additionally, the mother of two is a fan of the singer and attended his Sept. 9 concert in New York City, along with Jennifer Lopez, Casper Smart, Gigi Hadid and Joe Jonas.
Regardless of their relationship status, one thing's for sure: they're easy on the easy.