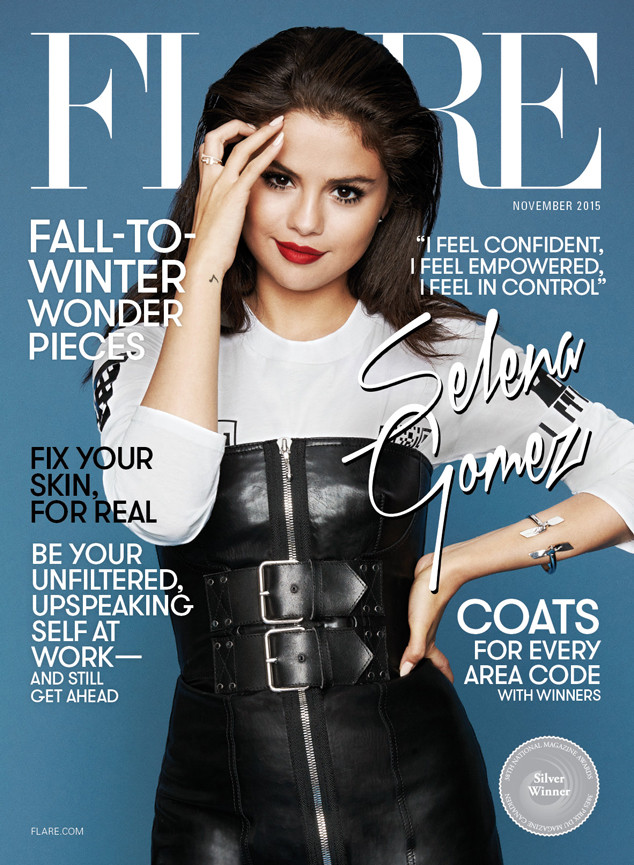 Courtesy Flare
Selena Gomez is no longer letting the haters ruin her day...In fact, she's letting them inspire her to become the woman she's always wanted to be.
As the smokin' hot cover girl for Flare magazine—donning a leather, dominatrix-style ensemble—the 23-year-old singer reveals to the world just how self-aware and empowered she is right now in her life. Nothing can hold her down.
Earlier this year, haters and Internet trolls had a field day over some photographs that were taken of SelGo in Mexico, criticizing her weight and body shaming her. While this could have easily destroyed Gomez, she let it influence her in a positive way—eventually, coming up with her new album title, Revival, because of it.