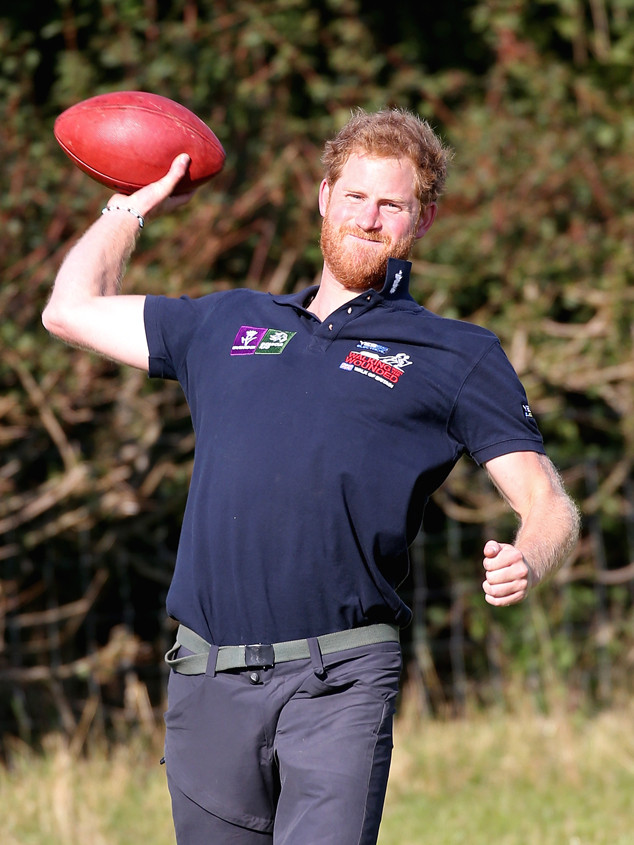 Chris Jackson - WPA Pool/Getty Images
It could be years before the next royal wedding.
When Prince Harry was asked about when he plans to settle down and start a family in May, he said, "It will happen when it will happen." Prince William's 31-year-old brother, who has reportedly rekindled his romance with Cressida Bonas, reiterated that sentiment Wednesday on a 17-mile trek for Walking With the Wounded's Walk of Britain. Asked by ITV News whether he was "any closer" to settling down, Prince Harry replied, "No. You know, at the end of the day, there's a lot of things to get down before settling down. I've got another seven miles to walk now, which I'm really not looking forward to…Eight? Great! I think everyone looks forward to settling down, but in the meantime it's work as usual, so let's crack on."
Prince Harry previously took part in Walking With the Wounded's treks to the North Pole in 2011 and the South Pole in 2013. "It's equally important, if not more so, to do the stuff behind the scenes," he told The Mirror. "It's something that our mother [the late Princess Diana] did a lot of and that's the time you really get to learn, you get the experiences and you actually get the honest truth out of people."