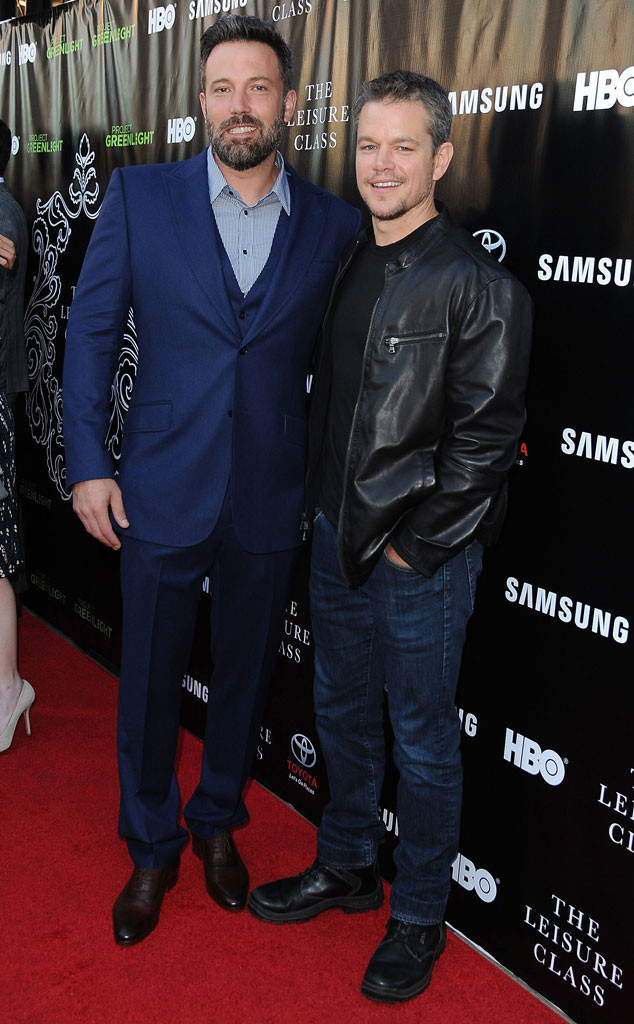 Angela Weiss/Getty Images
Ben Affleck and Matt Damon's bromance is one to admire.
The Martian actor came to his buddy's defense while speaking with The Hollywood Reporter, explaining how Affleck's relationship with Jennifer Lopez had the public perceiving him in a way that was so far from the truth.
"There's nobody who's more misunderstood," he says of the 43-year-old actor. "Ten years ago, the public image of him could not have been farther apart from who he actually is. It was like he was being cast in a role, that he was a talentless kind of meathead, with his whole relationship with Jennifer Lopez."