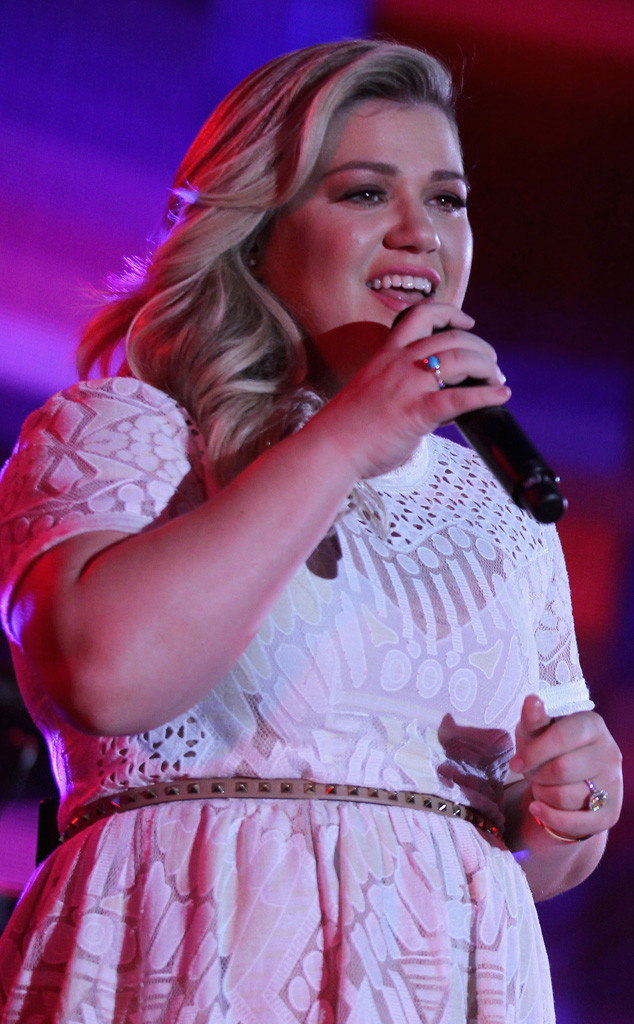 Isaac Brekken/Getty Images for iHeartMedia
Kelly Clarkson is ringing in the New Year a rested woman. 
The "Stronger" singer announced Wednesday that she is canceling the remaining dates of her 2015 Piece by Piece tour in Canada and the United Kingdom. In a statement on the singer's website, Clarkson cited vocal rest as the reason behind the sudden change, noting that all fans will be eligible for a full ticket refund. Her doctor has instructed her to stay on rest until the end of the year.
In the Grammy winner's true fashion, Clarkson remained ceaselessly apologetic and optimistic.
"I am truly sorry that I have to cancel the remainder of my tour dates. I was so looking forward to sharing this tour with all my amazing fans in Canada and the UK. Unfortunately my doctor is telling me I have to stay on vocal rest, but I am working hard to get better as fast as possible," the "Piece By Piece" singer said. 
The expecting mother of daughter River Rose, 1, showed earlier signs of vocal unrest when she canceled the final six stops of the United States leg of her tour, crediting vocal strain once again.
"So bummed that I have to cancel some of my tour dates. This kills me, but doctors are saying I need to rest my voice! I can't wait to get healthy and see y'all back on the road soon," the country singer said, expressing genuine concern for her fans. "I hate canceling and I am truly sorry to my fans that have been excited to see this show. Please know that I never cancel anything unless it's absolutely necessary."
Evidently it was extremely necessary as she now has to end the tour completely. Vocal issues have been plaguing Clarkson since she became a mother, revealing to Entertainment Tonight the moment she thought she would never sing again.
"I literally had a moment where I cried and drank wine all day," she said. "I was like, 'Oh, God, I'm not going to be a singer anymore!' I was bawling to my husband and like, completely hammered, just going, 'Oh my God, it's over. I don't know what I'm going to do."
Fortunately, there's a silver lining—Clarkson's second pregnancy. Now that she's off from work, she can focus in on her growing belly for a bit—of course, we'll be watching!