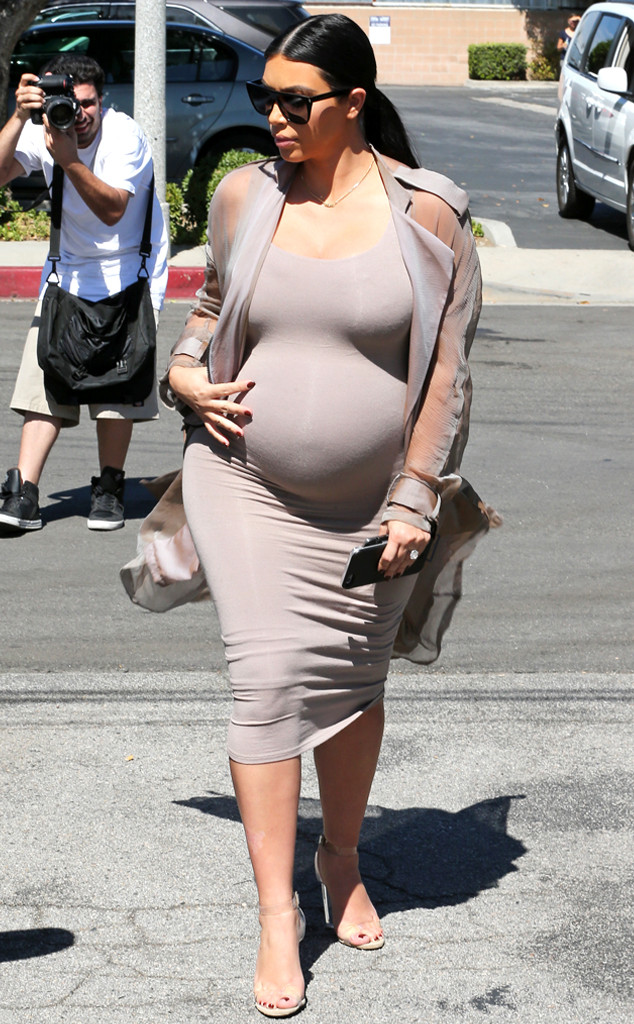 Clint Brewer/Splash News
Jingle bells, jingle bells, baby's on the way…
Oh, is that not how the song goes? Well, we just can't seem to get the little tune out of our heads after hearing the news of Kim Kardashian's due date!
Yes, sources confirmed to E! News the reality star and hubby Kanye West will welcome baby No. 2 come Christmas Day! (Insert Yeezus / Jesus joke here).
Of course a baby's birth is always up in the air, especially when done naturally, but as of right now sources say she may go through with a scheduled C-section for safety reasons, according to TMZ. They also note she's already booked a Deluxe Maternity Suite at Cedars-Sinai in Los Angeles.