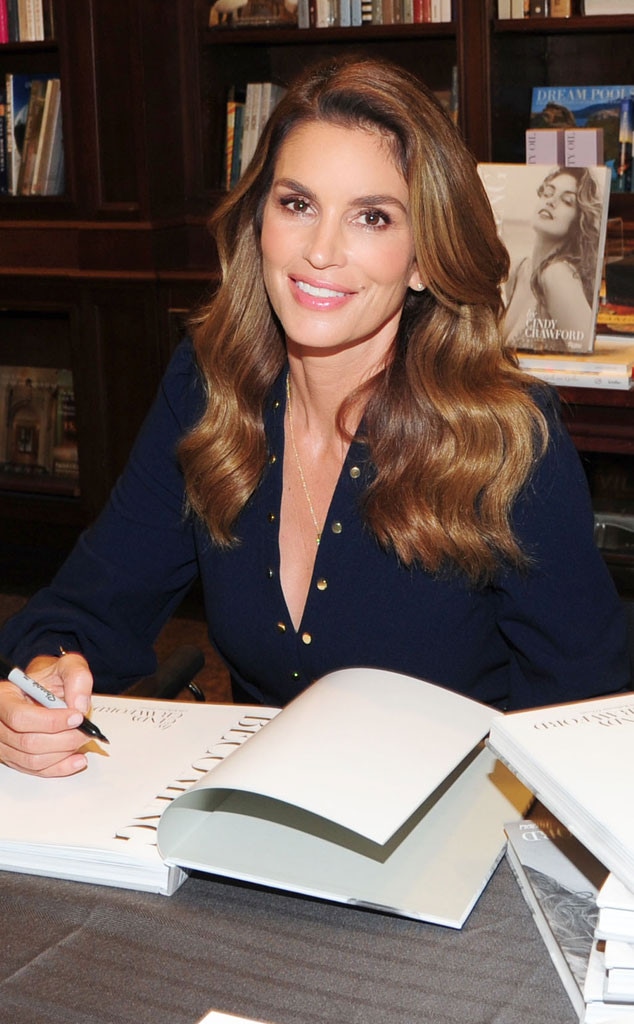 Michael Simon/startraksphoto.com
As one of the most famous supermodels of our time, Cindy Crawford has pretty much experienced it all—posing with pythons, posing nearly naked—you name it, and she has probably done it.
But did you ever think kids used to bully her while she was growing up? In her new memoir, Becoming, Crawford reveals that she wanted to have her signature mole removed after boys on her school's football team used to taunt her. "Hey, little Crawford, you have chocolate on your face!" they would scream, per The Daily Mail.
The 49-year-old brunette bombshell, who has appeared on more than 400 magazine covers, asked her mom to take her to get it removed, but she didn't want to risk it. "You know what your mole looks like," Crawford's mom told her. "You don't know what a scar will look like."
After she landed her first magazine cover with her beauty mark front and center, it never became an issue again. Now, Crawford sees it as a blessing rather than a curse. Her son, however, inherited it and has the same opinion his mother once had.
"My daughter, Kaia [Gerber], didn't get the mole but my son, Presley [Gerber], did and he wanted to get it removed," Crawford recently revealed to the Los Angeles Times. "I took him to a doctor who said exactly what my mom said to me: 'You'll have a scar.' But it was good because he made the decision himself not to have it removed."
Inside the pages of Becoming, Crawford also opens up about her relationship with Richard Gere, whom she spur-of-the-moment married in a Las Vegas chapel after six years of dating.
"After work one day Richard had proposed marriage, and we flew to Vegas that night for a quickie wedding with a few friends. While there is some charm to getting married at The Little Chapel of the West and then going to Denny's afterward for some celebratory pancakes, I never quite felt that I was really married," she writes. "I remember the next day being at a car wash in L.A. and hearing the radio DJ announcing my wedding and congratulating us—it was surreal."
Years later she would marry Rande Gerber, who she says she wanted to marry in front of her closest family and friends. "I wanted to look like the best version of the girl Rande loves waking up to every morning," she writes.
"Rather than have my dad walk me down the aisle and 'give me away,' Rande and I chose to walk each other down the stairs that led to the beach and the ceremony."
They have been married since 1998.