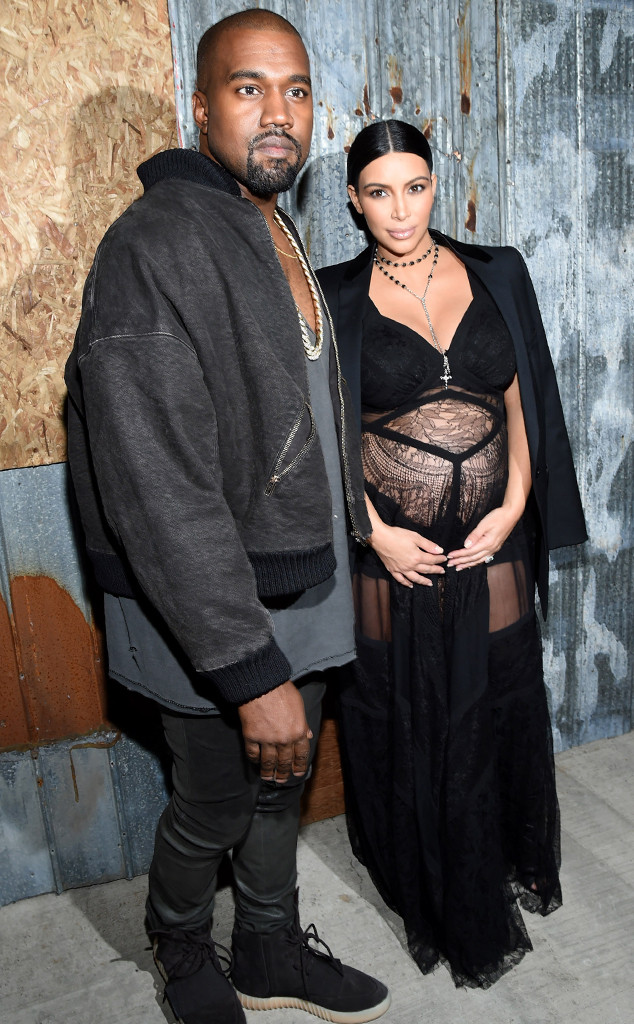 Larry Busacca/Getty Images
Call this a match made in sartorial heaven.
Kim Kardashian's style evolution is a huge part of her love story with Kanye West: The E! star has alluded to her hubby's influence on her style in the past, and now, in a new interview with CNN Style, she's admitting that West "really changed everthing" when it comes to her astronomic rise in the fashion world. The 34-year-old allowed cameras to follow her during a fitting at the designer's outpost in Manhattan ahead of Givenchy's spring-summer 2016 show at New York Fashion Week (model sis Kendall Jenner, who appeared in the Givenchy show, even makes a surprise appearance).
"Back in the day, I thought I had the best style," she said, before copping to being, well, embarrassed by her pre-Kanye style. "I look back at outfits and I'm mortified. I remember one day, he brought me Carine Roitfeld's book and was like, 'You should be studying this book, this is the fashion bible.' I was like, 'Who's Carine?' I knew nothing, and he said, 'Watch, one day she's going to style you.'"