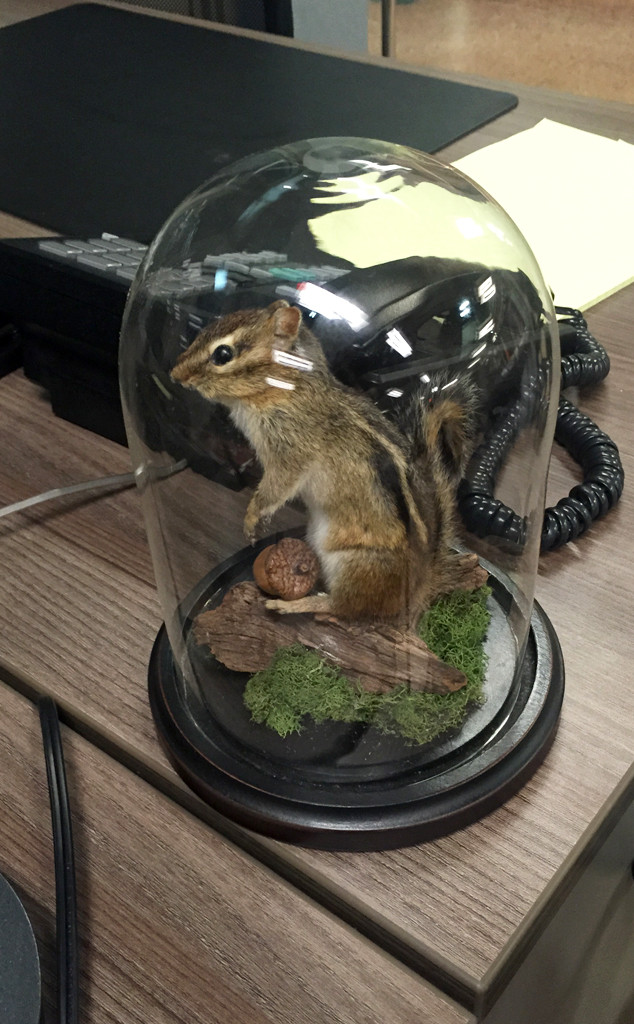 Chris Harnick
Look closely the next time you see Kelli Giddish at her desk on Law & Order: SVU and you just might see something…furry. Yes, sitting on top of Detective Rollins' desk is a little chipmunk that may not be visible to the untrained eye. I spotted it on set during recent interviews. So…
What's the deal with the most famous TV chipmunk since Chip 'n Dale: Rescue Rangers?
"That's some weird Kelli Giddish thing," Mariska Hargitay said with a laugh when asked about the new set decoration.
"She's from Georgia," executive produce Warren Leight quickly added.
"Let's just leave it at that. He's not hurting anybody," Hargitay said.
But it couldn't just be left it at that, because why on earth is there a stuffed chipmunk in a glass jar in a fictional police precinct? Was this chipmunk part of the recent set renovations? Did it come from the set decorator? Was it a gift? You need answers. I need answers. We now all have the answer: