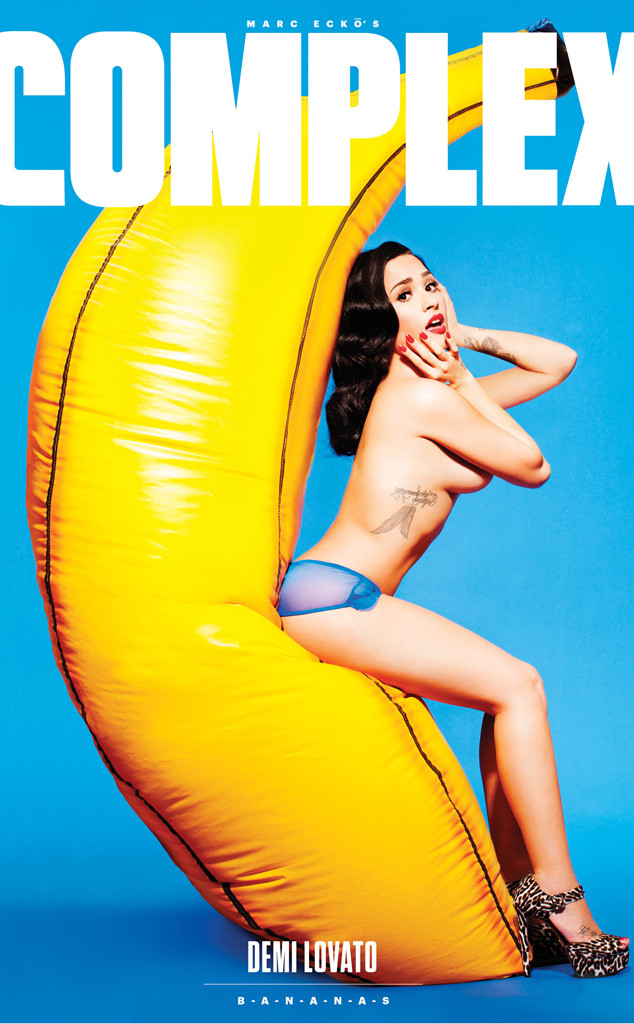 Courtesy Complex Magazine
Demi Lovato is feeling better than ever—and it shows.
Ahead of the release of her forthcoming album Confident, which is due to drop Oct. 16, the 23-year-old pop star caught up with Complex magazine and posed for a super-sexy (and topless!) shoot in addition to dishing on everything from her relationship with longtime boyfriend Wilmer Valderrama, her friendship with Iggy Azalea and her healthy, newfound outlook on body image.
"We have been together for almost five years now, off and on," Lovato said of Valderrama, 35, whom she met in 2010 and currently lives with in the Tarzana area of Los Angeles. "The only times that we were off was when I was not in a healthy state of mind, or he was like: 'I can't be with you until you get sober. I can't enable what you're doing right now.'...So I did, and then that made our relationship so much stronger."