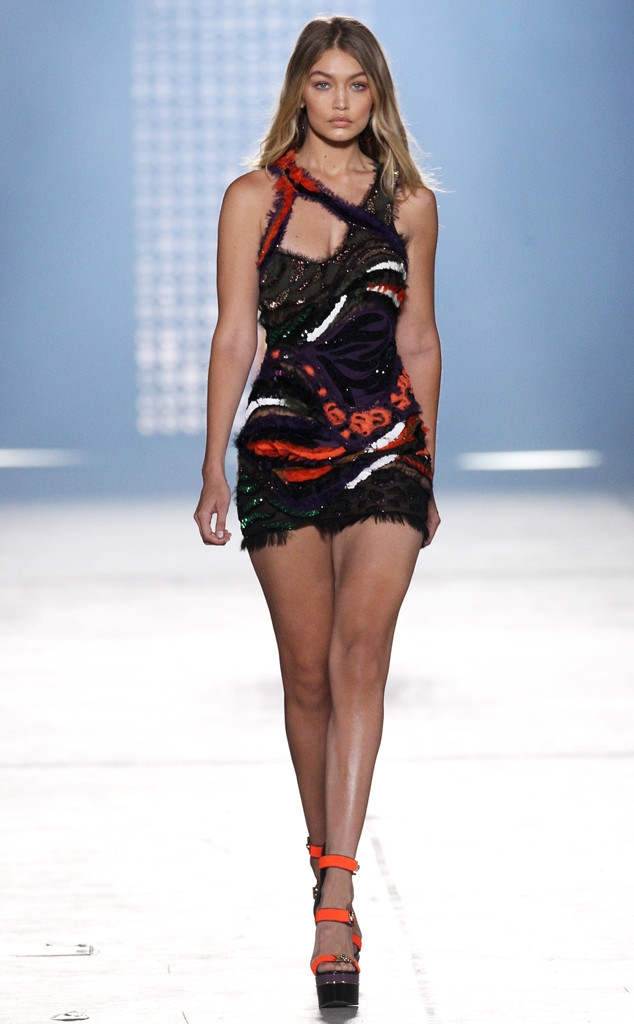 Antonio de Moraes Barros Filho/WireImage
Gigi Hadid is more than just a pretty face.
Ahead of Paris Fashion Week, the 20-year-old supermodel took to Instagram Monday to defend herself against people who have body-shamed her online. "So many people are so quick to comment negative opinions this month. Yes, judgment on social media comes from people who, 99% of the time, have no idea what they're talking about, but I'm human, and I'm not going to lie, I did let the negativity get to me a little," the blond bombshell wrote in an open letter. "I came to a realization that when one gets to this point, it's important to rethink why you're doing what you do. What your message is. What you have to say."
Hadid, who signed with IMG Models as a high school student in 2011, explained that she represents a different kind of woman when she's modeling on runways and in magazines. "No, I don't have the same body type as other models in shows. No, I don't think I'm the best at any given shows. Yes, I want to have a unique walk but I also know I have to improve. No, I'm not the first or the last model of my type in this industry," she continued. "You can make up all the reasons you think I am where I am, but really, I'm a hard worker that's confident in myself, one that came at a time where the fashion industry was ready for a change."