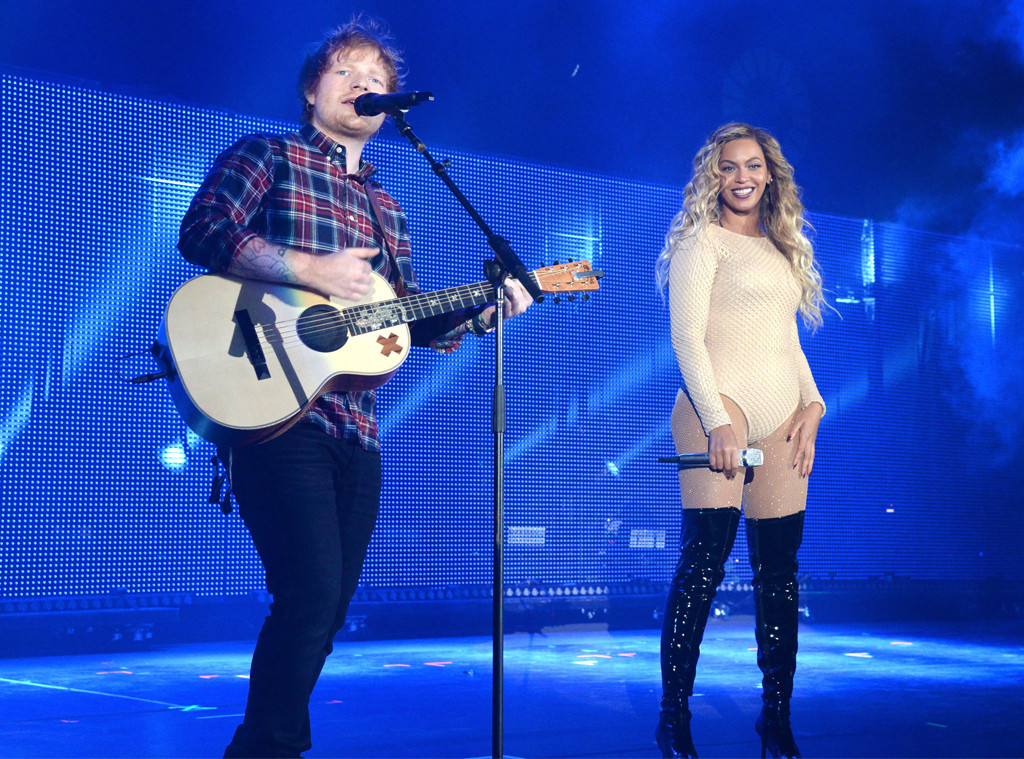 Kevin Mazur/Getty Images for Global Citizen
Who run the world? Beyoncé and global citizens, obviously!
Saturday night marked the return of the Global Citizen Festival, an annual event in New York City's Central Park that aims to get ordinary people involved in extraordinary causes like extreme poverty and inequality around the world.
Streamed live on MSNBC, the event received plenty of buzz because of Beyoncé's highly anticipated performance. And while she certainly delivered with her sexy costumes, impressive dance moves and hit after hit, there were plenty of other surprises worthy of some recognition.
In case you missed the big show sponsored by H&M, take a look at six must-see moments from the event.
1. All Eyes on Bey: She does it again! Beyoncé certainly delivered Saturday night when she performed in front of 60,000 screaming fans for nearly an hour. "I feel so honored to be on the stage," she explained. "So many brilliant, generous people out there. All my Global Citizens."
From throwback hits including "Jumpin' Jumpin" to more current hits like "Love on Top," Blue Ivy Carter's mom was nonstop during her set. In fact, she was even able to duet with a special guest for "Drunk in Love." "I want to bring out someone I respect so much," she teased. Yes, it's time for Ed Sheeran.
2. Chris and Gwyneth's Favorite Pop Star: In between Coldplay's set, Chris Martin decided to welcome a surprise guest to the stage. As it turned out, it was a pop star his kids can't help but love.
"We could just appear as Coldplay, the English band, or we could take a moment in our set where we cross generations with someone much more talented and much more good looking and by association make us look better," he joked. "With that in mind, I talked to my kids and asked who would be the most awesomest person to come sing with us and with deliberation, the amazing young singer Ariana Grande came." The pair would later perform "Just a Little Bit Of Your Heart" for the first time that was rehearsed only minutes before showtime.
3. Stephen's Mini-Me: Before introducing the first performer of the day, Stephen Colbert appeared on-stage looking a whole lot taller than normal. As it turned out, the late-night host didn't have a growth spurt. Instead, his close friend Hugh Jackman was carrying him on his shoulders behind a giant trench coat.
Theo Wargo/Getty Images for Global Citizen
4. Bling-Bling: Just a few days after E! News confirmed Usher secretly wed over the summer, the "Yeah!" crooner appeared to show his support. Whether dancing to Sheeran with Jay Z or voicing his support for education and justice, the newlywed had his gold band on full display throughout the night. Nice bling, Usher!
Theo Wargo/Getty Images for Global Citizen
5. Mother-Daughter Day: Katie Holmes and daughter Suri Cruise were able to enjoy a day of music in New York City. In fact, an eyewitness told E! News that the famous daughter briefly appeared on-stage shortly after Sophia Bush and Connie Britton talked. "Suri came out looking adorable," a source shared with E! News. "She was wearing a dress and cardigan with her hair down. She was cute." 
6. First Lady's Entrance: Just days after spending time with Pope Francis, First Lady Michelle Obama flew to New York City with Vice President Joe Biden to attend Saturday night's festivities. She would ultimately be welcomed to the stage by Beyoncé herself. 
To learn how you can make a difference, visit Global Citizen's website or purchase an H&M t-shirt designed by Coldplay and Ed Sheeran. Proceeds help build a more sustainable fashion future.
(E! and MSNBC are part of the NBCUniversal family) 
—Reporting by Francesca Bacardi