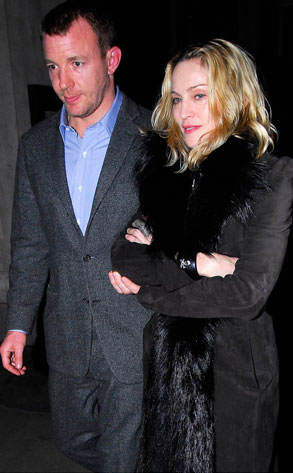 RAMEY PHOTO
On the off chance she wasn't already, Madonna was just given carte blanche—by the British courts, if not her now ex-hubby—to pursue Alex Rodriguez as blatantly as she wants.
Likewise, Guy Ritchie is free to rock 'n' roll with whomever he pleases.
London's High Court this morning granted the onetime supercouple a preliminary decree of divorce. According to a sworn statement released by the court, it was Madonna who filed for the divorce, citing "unreasonable behavior" on Ritchie's part.
Madonna's rep has so far opted out of commenting on the proceedings.
"I am not releasing a statement nor confirming or denying reports," Liz Rosenberg told E! News.