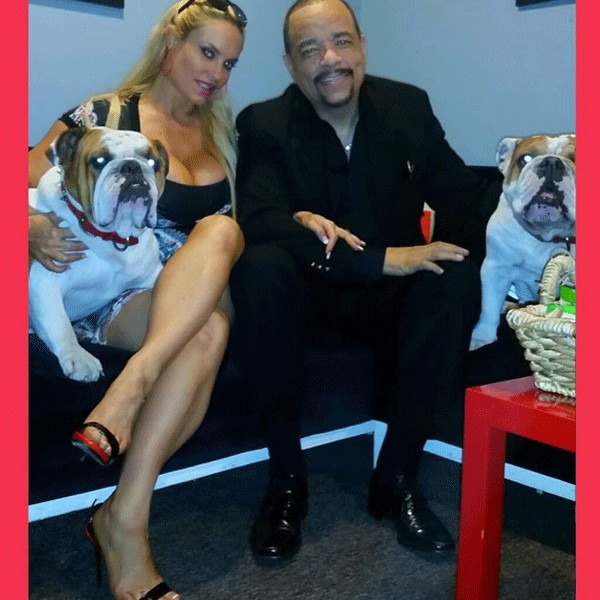 Instagram
Introducing our newest celebrity blogger, Coco!
The talk-show host, fitness enthusiast and reality star is gearing up to welcome her first child with husband Ice-T. Lucky for us, she's documenting her journey to motherhood in several blog posts exclusively for E! News.
As she prepares for the birth of her baby girl named Chanel, take a look at how the Ice & Coco star is preparing for her growing family. 
For girls just getting pregnant, I think your boyfriend or husband should go to an ultrasound because that's one moment where you can see what's actually going on inside the body. That's like the ultimate point.
They don't know what the hell is going on inside you, but just to watch that together is a very important moment and I'm so glad that Ice got to do that.
You know something is inside of you, but you really don't attach until you see a living thing like a baby. That's always a plus.
Recently I mentioned as a joke [on Watch What Happens Live] that I'm Ice-T's slave. I meant it like a fun, cute way. Look, some women are into that. I was commenting on the old-fashion kind of woman. I like the fact that I cater to my man.
There should be nothing wrong with that. When he comes home and I want to cook him a meal, what's wrong with that?
Of course I have my own career and things going on but that has nothing to do with our relationship. I think women just need to simmer down.
It was just a really light thing that I talked about. Of course Coco has to say some crazy s--t that makes people freak out over it.
In the end, we are very excited. We had a baby name picked out 10 years ago and we just want a healthy baby. God is on my side and he gave me what I wanted and I'm grateful.
Will Ice-T and Coco be ready to welcome a baby? Watch the video below to find out!
Watch:
Ice-T and Coco Are Finally Ready for Baby #1!