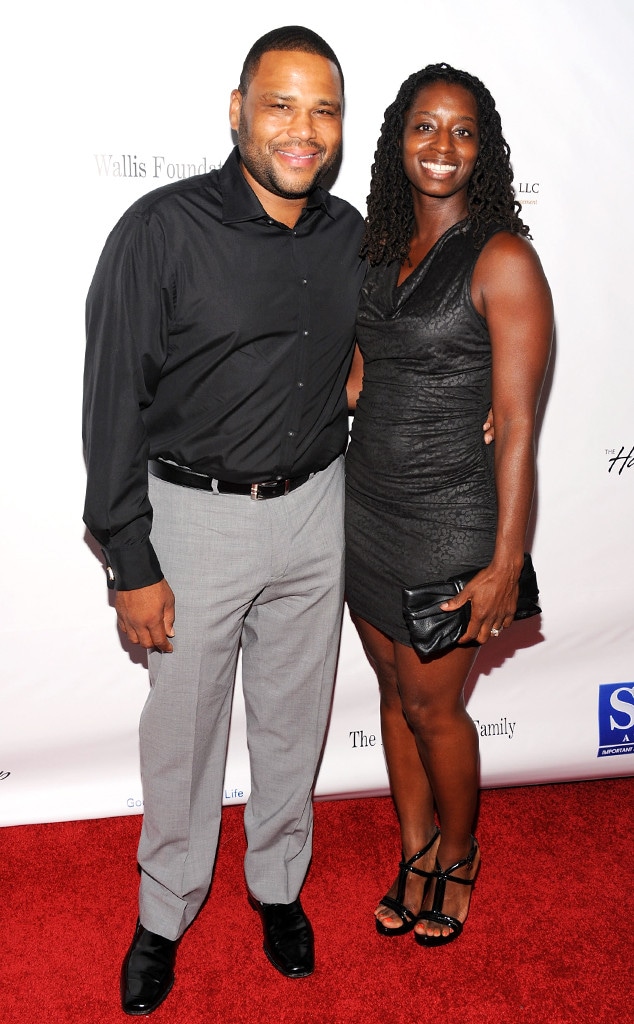 Amanda Edwards/Getty Images
UPDATE: E! News has learned that Anthony Anderson's wife Alvina Stewart has asked a Los Angeles judge to dismiss her divorce petition. The two appear to have reconciled since Alvina first filed for divorce from the actor back in September 2015.
________
While Anthony's career seems to be on a constant rise, it looks as though his personal life is hitting some trouble.
E! News has confirmed that the Black-ish star's wife has filed for divorce from the actor, citing the ever-so-popular "irreconcilable differences" as the reason for the split.
The high school sweethearts, who married in 1999, have two children together, Kyra Anderson, 19, and Nathan Anderson, 15 (who recently joined him on the red carpet for the Emmy Awards).
According to the court documents obtained by E! News, Alvina is requesting joint legal custody of the minor and primary physical custody, with Anthony getting "reasonable visitation." She is also asking for spousal support.   
Anderson's rep tells us, "Yes, the divorce papers are public record and they have been separated for some time now."
Although the divorce filing, or even word of their marriage being rocky, comes as a surprise to most, it looks like this was a long time coming. Alvina states the date of their separation as April 1, 2014.
Anderson was present for the annual Emmy Awards on Sunday night with his son Nathan, and two men looked dapper as ever.
The celeb was focused on his award-winning television series, while also giving E! News some scoop on what's to come! Or should we say, who. Anderson spilled that he's working on snagging Barack Obama and first lady Michelle Obama for a guest appearance on his hit ABC sitcom.
"We're petitioning to get Pres. Obama on the show," Anderson said. "They watch the show. They love it. We know them so we've been dealing with them and their people and hopefully they'll say yes."
TMZ was first to report the divorce.
(Originally published on September 25, 2015 at 3:17 p.m. PT)