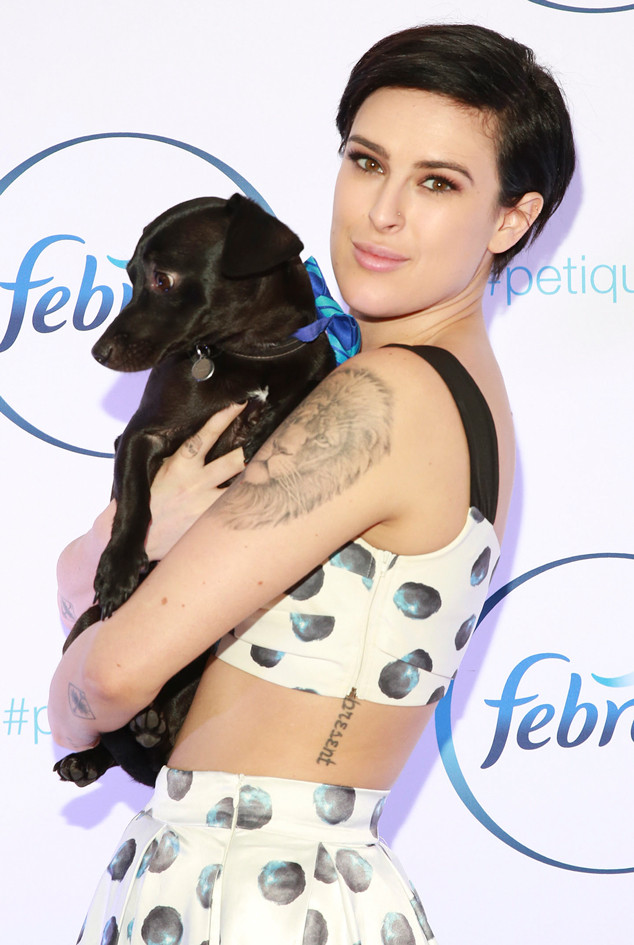 Amy Sussman/Invision for Febreze/AP Images
Even though Rumer Willis absolutely dominated on Dancing With the Stars and has since landed the iconic role of Roxie Hart in Chicago, a part of Bruce Willis' daughter still misses the dance floor of the hit ABC show.
"For me, I wish I was still dancing and learning. It's so much fun and I wish I could have done an entire new season just so I could keep learning all the different dances," she told E! News exclusively at the Febreze School of #PETiquette event in New York City. "It's so incredible. I feel like I have this new toy and I want to keep taking classes and keep learning."
Rumer had a very special guest during the event...her pet pooch Delilah! The actress and her adorable furry friend posed on the red carpet at the Febreze School of #PETiquette event.
Despite missing the competitive dancing week after week, Rumer has moved on to Broadway, a place that she always imagined she would wind up when she was younger. Acting in such a high-pressure role, Rumer couldn't have been happier to see her whole family sitting in the audience on opening night.