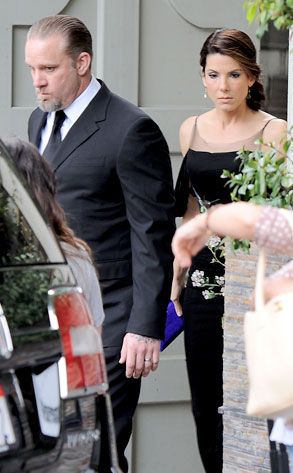 DC Hunter, PacificCoastNews.com
More than five years later, Jesse James is revealing intimate feelings about the divorce that rocked the country and tore his life apart.
During an interview with In Depth With Graham Bensinger, the 46-year-old motorcycle entrepreneur took full responsibility for the events that unfolded between him and his ex-wife Sandra Bullock at the start of 2010.
"The relationship part I was able to put [aside]," James said. "I had to stand up in front of the media and take full account for what I did and I took it all. I took 100 percent of it right on the chin. Nobody does that. Everybody denies it."
What was it that he did all those years ago? Right on the ecstatic heels of Bullock's 2010 Academy Award win for her portrayal of Leigh Anne Tuohy in The Blind Side, rumors surfaced that her husband of five years had been having affairs with multiple women over the course of their marriage. James acknowledged the accusations with a public apology to his wife and children just days after the initial reveal.
"There is only one person to blame for this whole situation, and that is me," he said in a statement years ago, later checking into a rehab facility.
After Bullock had stood on the Golden Globe stage that same year to credit James with improving her work and having her back, she had seemingly had enough and filed for divorce in April.