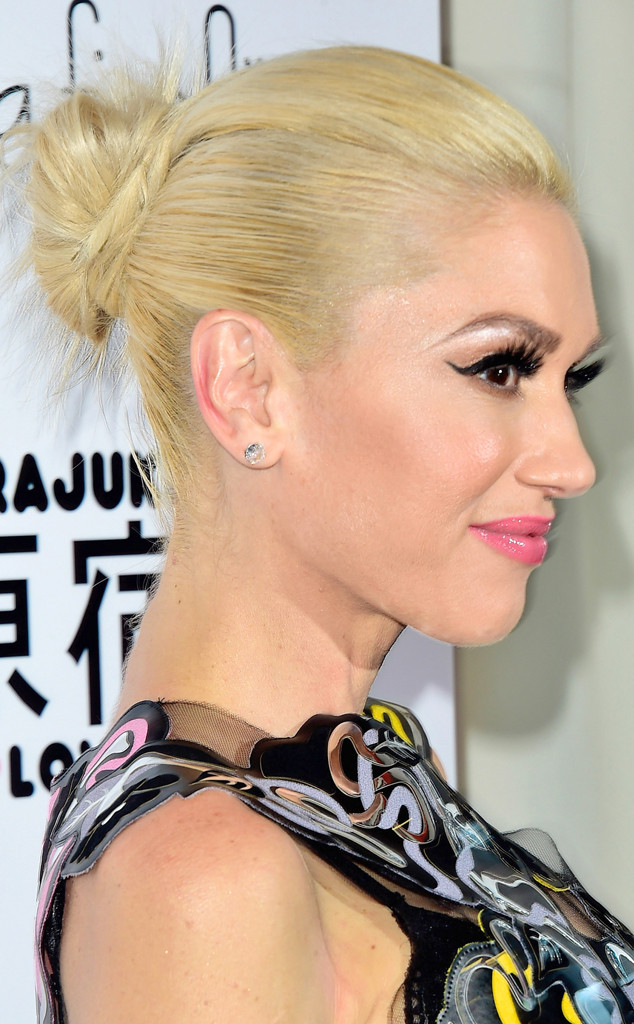 Frazer Harrison/Getty Images for Chasing Fireflies
There's not a lot Gwen Stefani hasn't done to her hair—this slick bun from last night included.
From sky blue pixies to bubblegum lobs and black-and-blonde mashups, Gwen's never encountered a hair dare she didn't just love. And why would she ever back down from a crazy style? The Voice judge is one of the few stars who can actually pull off insane hairdos and get away with it, meaning that sky's the limit when it comes to dreaming up her next big transformation in the tresses department.
"I am constantly trying to do new things to my hair. It's hard when you're me; I feel like I've done a lot with it!" the 45-year-old told E! News exclusively at her Harajuku Lovers fall presentation with Chasing Fireflies.