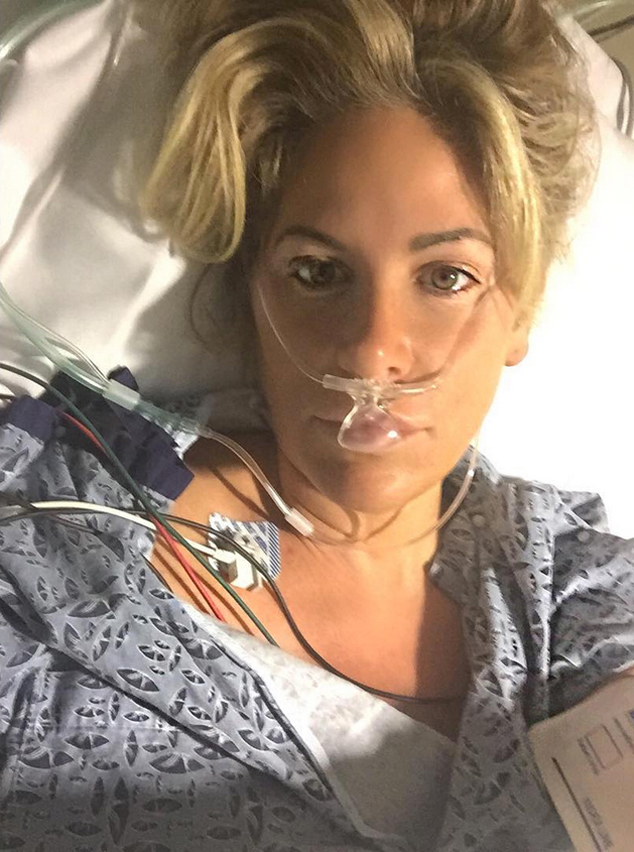 Instagram
Kim Zolciak-Biermann is not out of the woods yet after her mini stroke.
The 37-year-old Don't Be Tardy star and mother of six, who is currently competing on Dancing With the Stars, had revealed on Thursday she had suffered a TIA (Transient Ischemic Attack) hours after a flight and shared an Instagram pic of herself lying in a hospital bed. On Friday, she posted a similar pic.
"Going in for one more procedure, things are looking up!" she wrote. "Don't let the oxygen scare you its just protocol."
"I wanted THANK all of you for the love!" she added. " I feel so overwhelmed with all the texts, comments etc. I'm so grateful to have all of you! #TheyDontCallMeToughieForNothing."