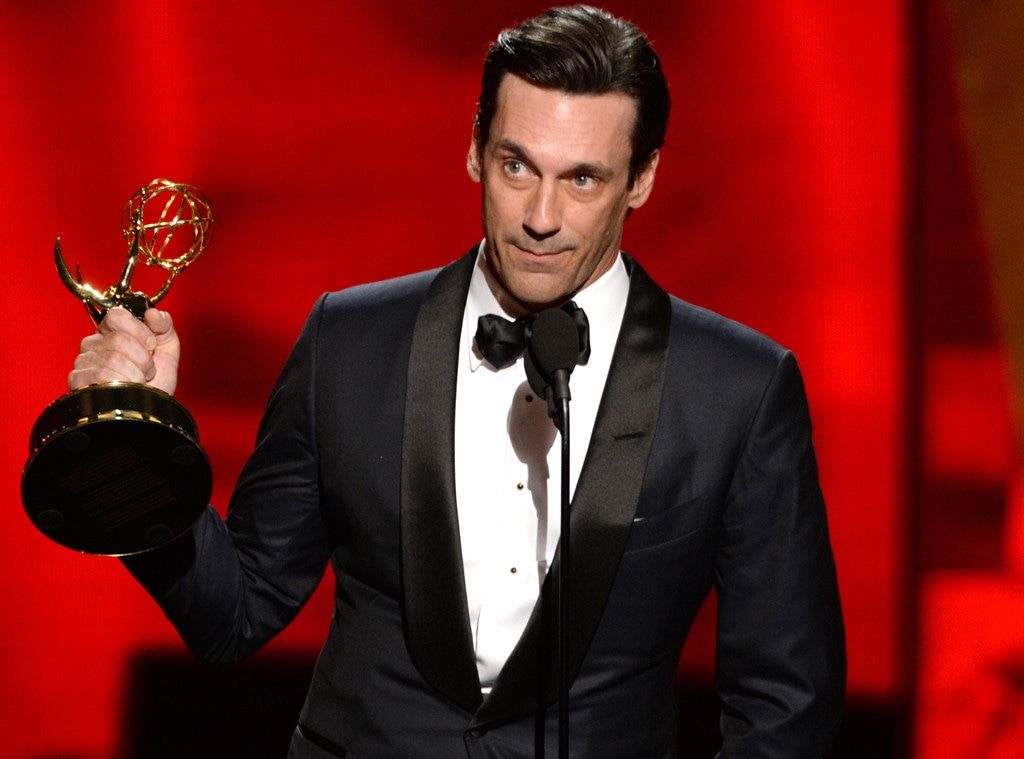 Phil McCarten/Invision for the Television Academy/AP Images
Who lives in a pineapple under the sea? Jon Hamm!
Following his long overdue Emmy win on Sunday, Jon Hamm is set to guest star on SpongeBob Squarepants. Talk about an unexpected yet totally awesome move!
Cheekily referring to his iconic Mad Men character Don Draper, E! News has learned that Hamm will voice a character named Don Grouper on the hit animated Nickelodeon series, who is described as the charismatic head ad executive of the ad agency, Grouper, Goby & Koi.
In the episode, set to air next year, Mrs. Krabs will go to Don, who has a sharp mind and devastating charm, for help when attempts to launch his new line of frozen Krabby Patties, which makes sense seeing as how everyone laps up his words like overpriced organic honey. 
And we've got your first look at Don Grouper in the sketch above! 
Other celebs who have paid a visit to Bikini Bottom over the years include Amy Poehler, Andy Samberg, Victoria Beckham and Johnny Depp.
After being nominated eight times for his work as Don Draper on Mad Men, Hamm finally took home the Emmy Award for the final season of the series and delivered a humble speech while accepting the trophy. Hamm was also nominated for his guest appearance on The Unbreakable Kimmy Schmidt.
Watch:
Jon Hamm Reacts to Big 2015 Emmy Win!