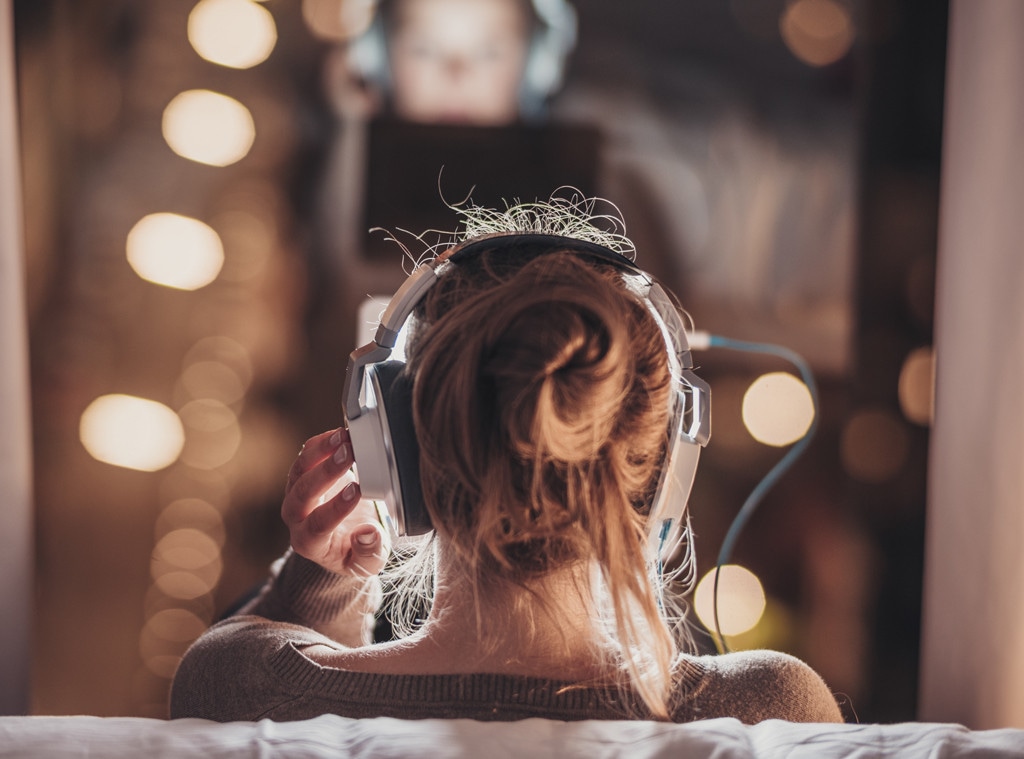 Guido Mieth/Getty Images
Science is such a wondrous thing, isn't it? Stem cell research, antibiotics, sweatpants…these are all miracles of science. And now, another amazing breakthrough has come from researchers doing science-y stuff. What is this incredible new information that will change our lives for the better?
An official list of the most iconic songs of all time.
OK, we might have oversold this a little bit, but it's still pretty cool how Dr. Mick Grierson, from the University of London was able to figure out which songs are truly iconic, based on certain parameters.
First, he pulled songs from that made lists of "Greatest Songs of All Time" from places like Rolling Stone, VH1 and the like. Obviously the most iconic song of all time needs to be on those lists of critically loved tunes. What's the difference between "greatest" and "most iconic?" Doesn't matter, just go with it.
Grierson then examined each song's key, the beats per minute, chords and song variance to analyze how the musicians made their song more dynamic and memorable.
"We looked at a range of measures for each song and compared them to see if there were similarities in these recordings which occur less in other songs," said Grierson, who did this study for Fiat so they could pick the best song to promote their new car. 
And the most iconic song of all time according science is…
Nirvana's "Smells Like Teen Spirit" took the number one spot!
The late Kurt Cobain would probably hate to know that his song was crowned as iconic enough to promote a vehicle but…
The 1991 grunge hit beat out songs like John Lennon's "Imagine," Michael Jackson's "Billie Jean" and Bob Dylan's "Like a Rolling Stone." Oddly enough, Ace of Base's "The Sign" did not make this list so we deem these findings null and void, personally.
PeopleImages.com/Getty Images
So now that there is basically a formula to making an iconic song, should songwriters and artist be following these findings? Not really, according to the doctor himself.
"Ultimately there is no 'formula' for this, other than to make your song sound as different, diverse and exciting as possible," he told The Daily Mail. "Even by applying scientific process, what is considered iconic is ultimately up to the individual. My conclusion is that if you want a formula for creating great music, there is one: you just have to make something that sounds great."
Here is the full list of songs that Dr. Grierson deemed to be the most iconic:
1. "Smells Like Teen Spirit,"" Nirvana
2. "Imagine,"" John Lennon
3. "One,"" U2
4. "Billie Jean,"" Michael Jackson
5. "Bohemian Rhapsody,"" Queen
6. "Hey Jude," The Beatles
7. "Like A Rolling Stone," Bob Dylan
8. "I Can't Get No Satisfaction," Rolling Stones
9. "God Save The Queen," Sex Pistols
10. "Sweet Child O'Mine," Guns N' Roses
11. "London Calling," The Clash
12. "Waterloo Sunset," The Kinks
13. "Hotel California," The Eagles
14. "Your Song," Elton John
15. "Stairway To Heaven," Led Zeppelin
16. "The Twist," Chubby Checker
17. "Live Forever," Oasis
18. "I Will Always Love You," Whitney Houston
19. "Life On Mars? David Bowie
20. "Heartbreak Hotel," Elvis Presley
21. "Over The Rainbow," Judy Garland
22. "What's Goin' On," Marvin Gaye
23. "Born To Run," Bruce Springsteen
24. "Be My Baby," The Ronettes
25. "Creep," Radiohead
26. "Bridge Over Troubled Water," Simon & Garfunkel 
27. "Respect," Aretha Franklin
28. "Family Affair," Sky And The Family Stone
29. "Dancing Queen," ABBA
30. "Good Vibrations," The Beach Boys
31. "Purple Haze," Jimi Hendrix
32. "Yesterday," The Beatles
33. "Jonny B Good," Chuck Berry
34. "No Woman No Cry," Bob Marley
35. "Hallelujah," Jeff Buckley
36. "Every Breath You Take," The Police
37. "A Day In The Life," The Beatles
38. "Stand By Me," Ben E King
39. "Papa's Got A Brand New Bag," James Brown
40. "Gimme Shelter," The Rolling Stones
41. "What'd I Say," Ray Charles
42. "Sultans Of Swing," Dire Straits
43. "God Only Knows," The Beach Boys
44. "You've Lost That Lovin' Feeling," The Righteous Brothers
45. "My Generation," The Who
46. "Dancing In The Street," Martha Reeves and the Vandellas
47. "When Doves Cry," Prince
48. "A Change Is Gonna Come," Sam Cooke
49. "River Deep Mountain High," Ike and Tina Turner
50. "Best Of My Love," The Emotions