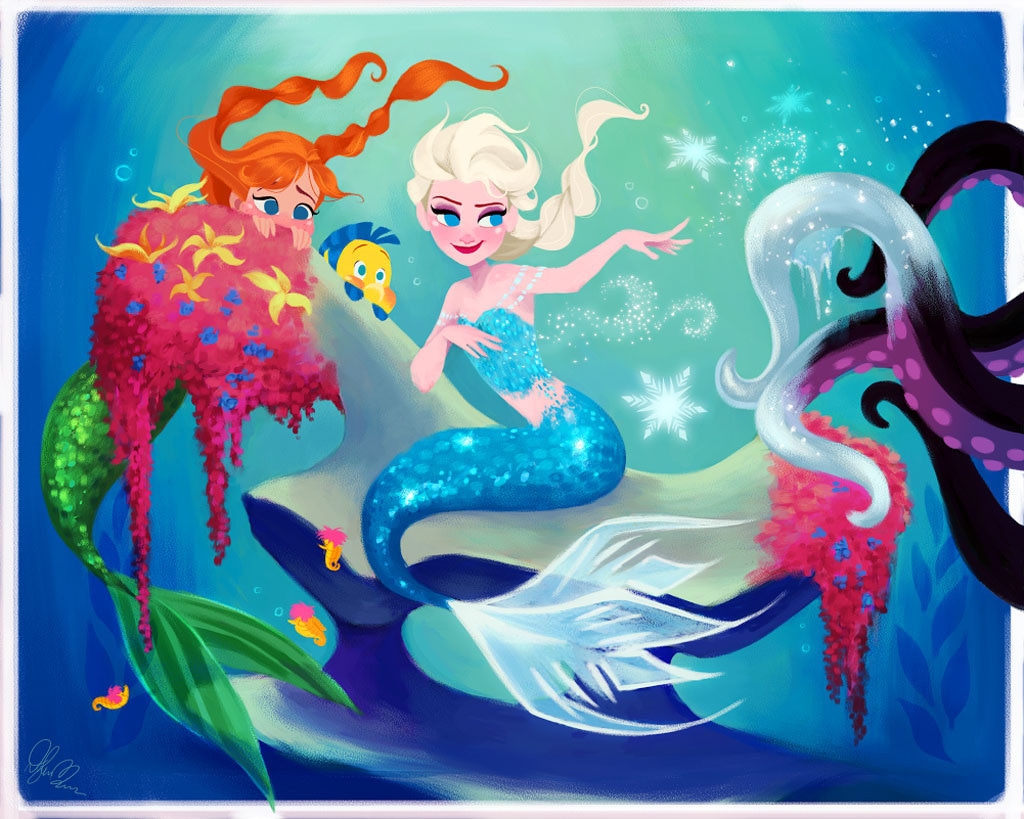 Dylan Charles Bonner
It's hard to imagine Belle in anything but her iconic gold dress, Ariel without her go-to seashell bra (and mermaid tail) or, gasp, Cinderella sans sparkling blue ball gown. Or to take it one step further, it's nearly impossible to envision our favorite princesses swapping storylines, like say, Tiana taking the throne of Elsa's kingdom, or Snow White waltzing around with the Beast. 
Well, get ready for some serious magic because illustrator Dylan Charles Bonner has created an alternate reality in which the aforementioned ladies are doing just that. It's like fan-fiction for our favorite princesses. And in these flip-flopped fairytales, Disney princesses not only traded dresses—they swapped scenarios too.
See all of the princesses' parallel universes below.