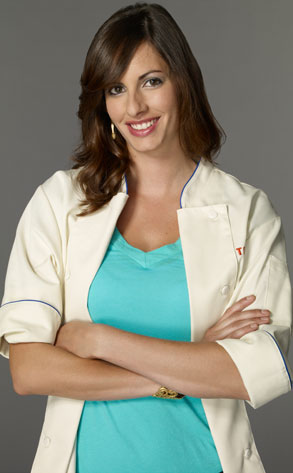 Bravo/Michael Lavine
Former Top Chef wannabe Jill Snyder likes to joke that she's going to buy an ostrich farm.
"I'm going to sell ostrich eggs," she cracks.
The 28-year-old chef from Baltimore was eliminated on last night's Top Chef: New York after her ostrich-egg quiche was trashed by diners and the judges. The dish, one diner said, "resembles dog food." And judge Gail Simmons griped, "It just didn't taste good."
I caught up with Snyder earlier today as she surfed the web reading stories about her downfall. "I'm trying not to read them," she said, "but it's too tempting."
Keep reading for all the scoop…