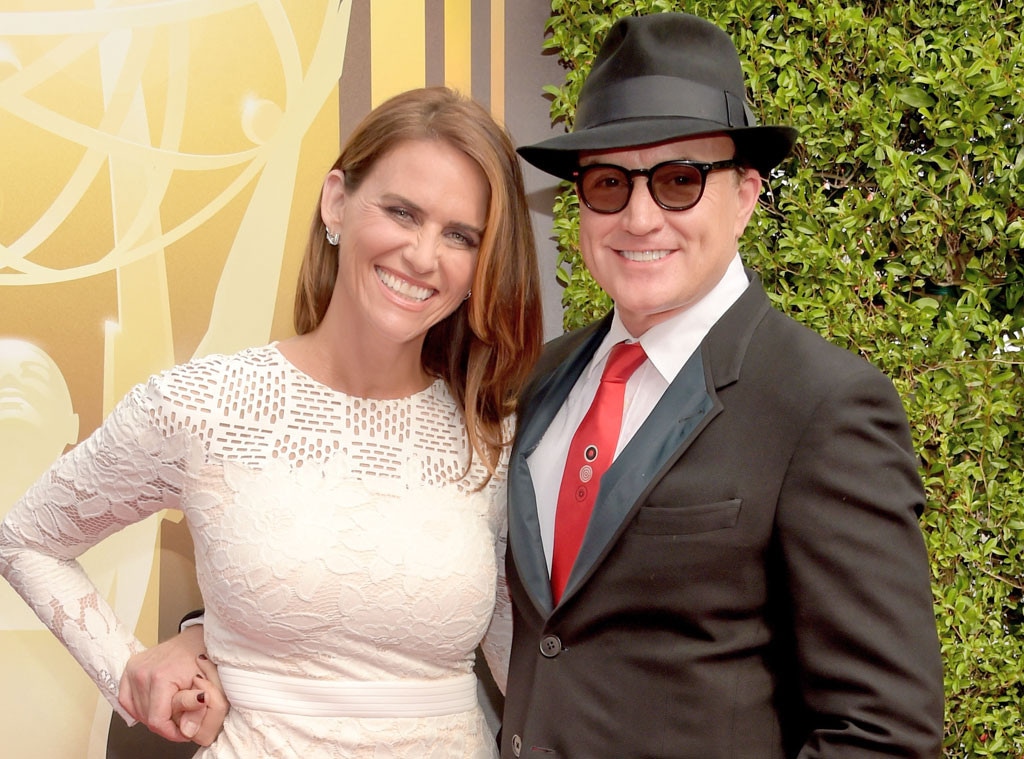 Jason Kempin/Getty Images
Fall—and love!—is in the air. 
E! News has learned that Transparent co-stars Bradley Whitford and Amy Landecker are dating. 
According to The Hollywood Reporter, the two have been together since the summer although they did not meet while filming, as the real-life couple does not share any scenes together (Landecker plays Jeffrey Tambor's character Maura's oldest daughter while Whitford plays a cross-dressing friend of Tambor's in flashbacks).  
Dan Steinberg/Invision for the Television Academy/AP Images
Earlier this month, the couple made their red carpet debut at the Creative Arts Emmy Awards; Whitford, 55, and Landecker, 45, also posed for pics together at the Governor's Ball after-party following the 67th Annual Primetime Emmy Awards. 
Transparent made headlines at the 2015 Emmys Awards and nabbed a number of accolades. In ceremonies before the show, Whitford won the Emmy for Outstanding Guest Actor In A Comedy Series, and later, during the broadcast, creator Jill Soloway took home the Emmy for Outstanding Directing For A Comedy Series while Jeffrey Tambor was honored with the award for Outstanding Actor For A Comedy Series. 
Whitford was previously married to actress Jane Kaczmarek from 1992 to 2010. The former couple has three children together: daughters Frances Genevieve, 17, and Mary Louisa, 12, and son George Edward, 15.
Meanwhile, Transparent season 2 will debut on Amazon on December 4.
Both Landecker and Whitford, who appeared in four episodes of season 1, will be returning, although according to Jill Soloway, the former West Wing star will be playing a new role, but still in flashbacks.
"It's very exciting," he said, per TV Guide. "It's like an actor recycling program." 
Watch:
Jill Soloway Shines Light on Anti-Trans Law