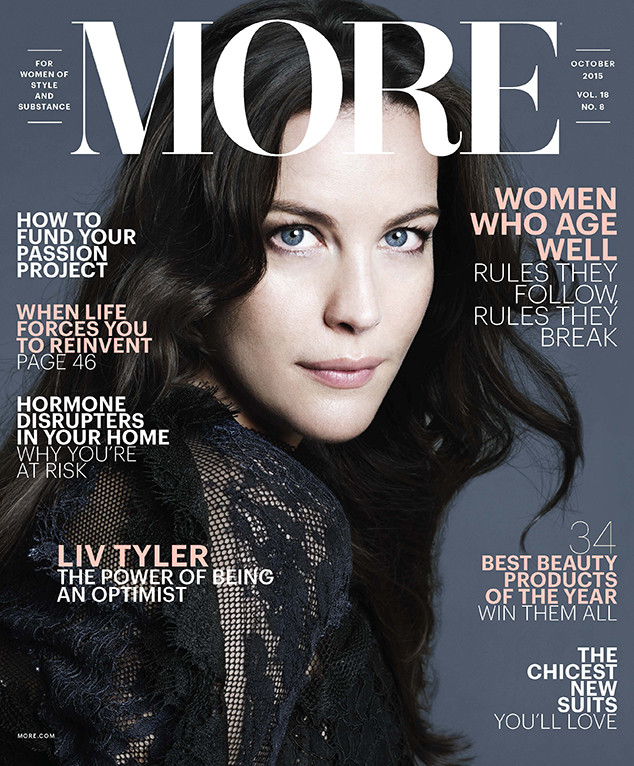 More Magazine
Having grown up in the spotlight, Liv Tyler might be one of the most famous and successful women in Hollywood, but when it comes to normal-life stuff—parenting, aging and juggling the many facets of life—she's just like us.
In fact, even she—with flawless skin, piercing blue eyes and beautiful hair—admits in her cover story for More magazine that, at 38, aging just really isn't fun.
"38 is a crazy number," she explains. "It's not fun when you see things start to change."
More than just the physical changes, she says her career trajectory has also shifted as she's gotten older. "When you're in your teens or twenties, there is an abundance of ingénue parts which are exciting to play," she notes. "But at [my age], you're usually the wife or the girlfriend, a sort of second-class citizen. There are more interesting roles for women when they get a bit older."