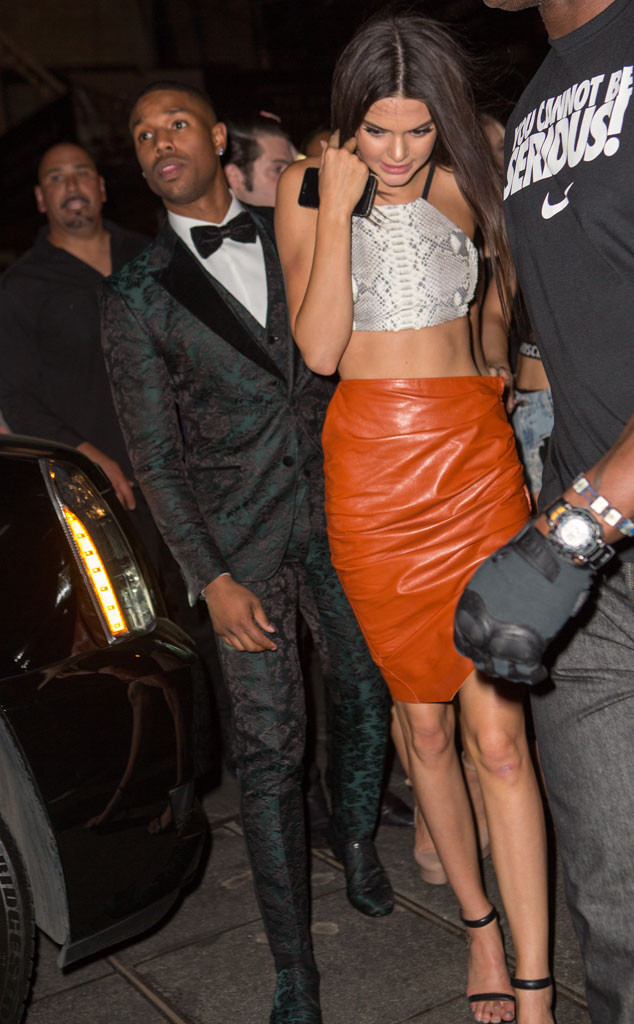 PC-NWP / Splash News
During the Met Gala in May, romance rumors went wild when Kendall Jenner was spotted leaving a party with Michael B. Jordan. Though "sources" immediately denied any sort of relationship, people couldn't help but wonder what was going on between the two—and some even got a little upset over it.
In a new interview for his GQ cover story, Jordan opens up about being linked with the 18-year-old supermodel and why his fans were so hostile to the idea.
"It's the world we live in. They see white and black. I don't," he reveals. "Kendall's a friend of mine, you know. I don't know her, like, that well, but I know her enough."
He continues, "People's perspective on that is what it is. I don't f--king know. I don't live my life to make other people happy. It's so weird, though, right? A lot of black fans were feeling like 'Oh, my god, he should have been with a black woman' and that whole thing."