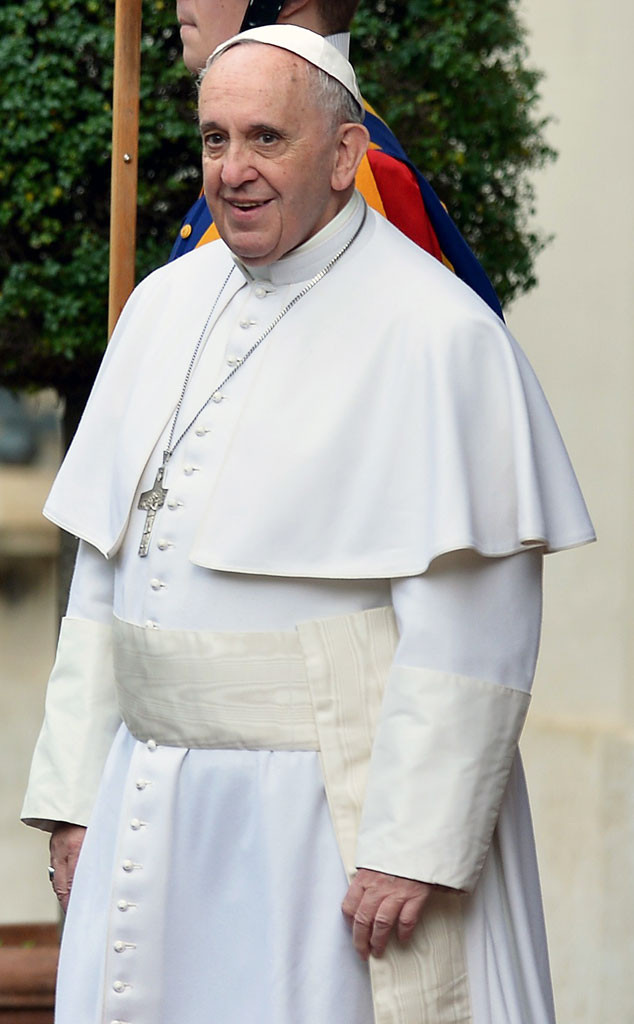 TIZIANA FABI/AFP/Getty Images
It's official, Pope Francisis the coolest Pope ever.
And this isn't about his inclusive policies or the fact that he's the most tolerant head of the church to date; we mean cool in the original sense of the word. This guy is hip. He may be 78 years old, but he can still kick it with the young folks. Today's example? He now has his own emoji.
The honor comes courtesy of Twitter, which decided to step things up a notch in honor of Pope Francis' visit to the United States this week. The company knew that people everywhere would be tweeting up a storm about his stops in Washington, D.C., Philadelphia and New York City, so they decided to get ahead of the game and have a little fun with the sure-to-be-trending topic.