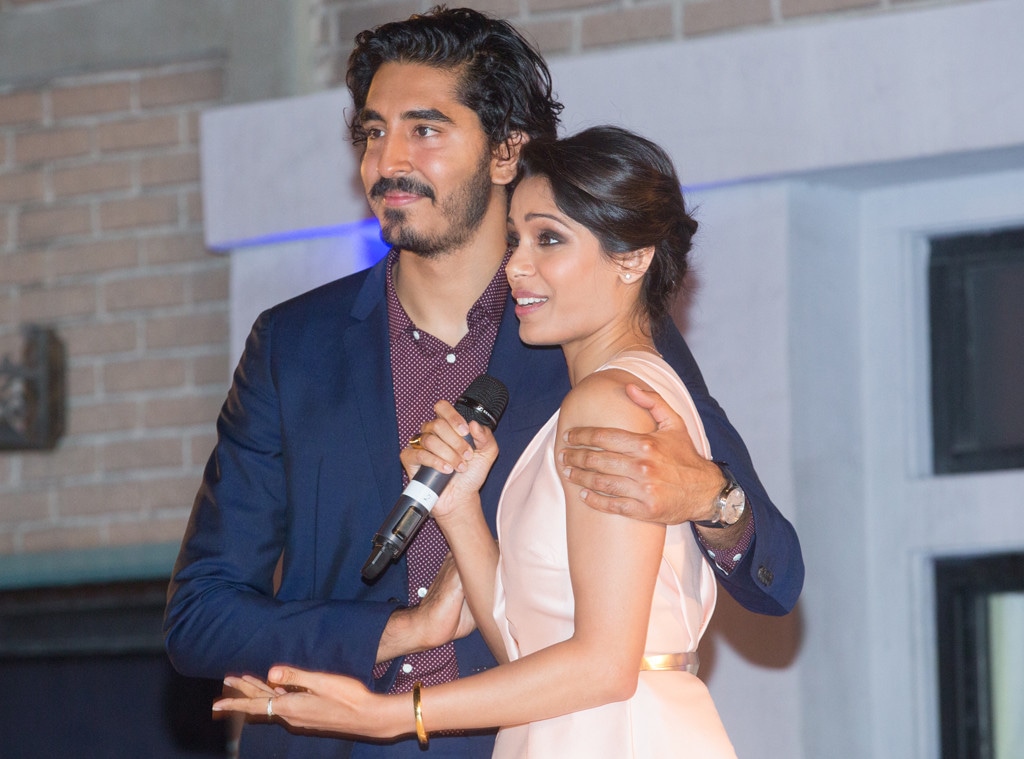 Yogi Patel : Global Photography
One of our favorite former couples has joined forces again for the sake of charity. Could they be any more perfect?
Slumdog Millionaire co-stars Freida Pinto and Dev Patel reunited this past Saturday to support Pratham USA's Los Angeles Chapter, which celebrated its 20th Anniversary.
Pratham is committed to ending the cycle of poverty by improving the education and literacy rates of children in India; a cause that's dear to both Pinto and Patel's hearts.
In addition to serving on a panel together, Freida and Dev mingled with guests and participated in the live auction helping raise money in the most successful Pratham Gala to date.
Since their breakup in 2014 after six years of dating, the young actors have remained good friends and only spoken highly of each other.
"Dev and I are best friends," Pinto told USA Today post-breakup. "That's never going to change."
The two's post-breakup relationship are goals to live by. Patel told E! News back in March that his ex-girlfriend is a "wonderful human." How's that for tugging at your heartstrings?
Even though we're dying for them to just get back together already, we're glad to see the two have continued their friendship and put their differences aside to focus on an important issue like raising awareness for childhood education.