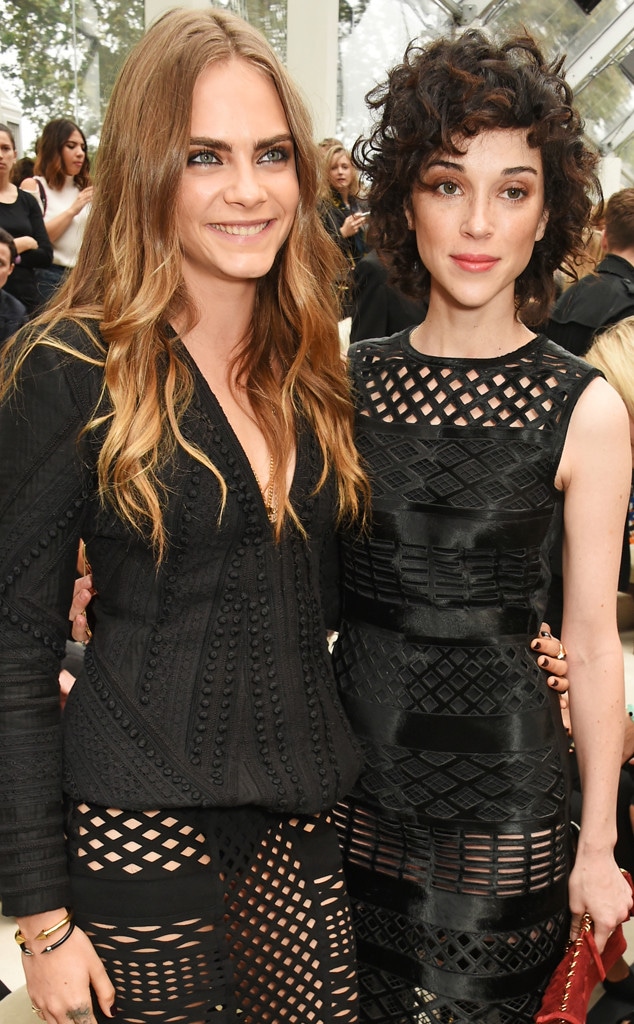 David M. Benett/Dave Benett/Getty Images for Burberry
You know what they say…the couple that looks as chic as can be together, stays together!
That's exactly what Cara Delevingne and Annie Clark (who goes by her stage name, St. Vincent) did at the Burberry Prorsum show at London Fashion Week earlier today.
The fashionable duo was spotted holding hands and adorably posing for the photogs shortly before the runway show took place, where they watched from the front row, naturally.
Both Delevingne and Clark have remained fairly mum about their relationship up until the model's interview with Vogue magazine earlier this summer.
"I think that being in love with my girlfriend is a big part of why I'm feeling so happy with who I am these days," she explained during promotion for the flick Paper Towns. "And for those words to come out of my mouth is actually a miracle."
Delevingne also explained to the fashion bible that she realized she was confused about her sexuality at a young age, which only further added to the anxiety and depression she suffered growing up.
"It took me a long time to accept the idea, until I first fell in love with a girl at 20 and recognized that I had to accept it."