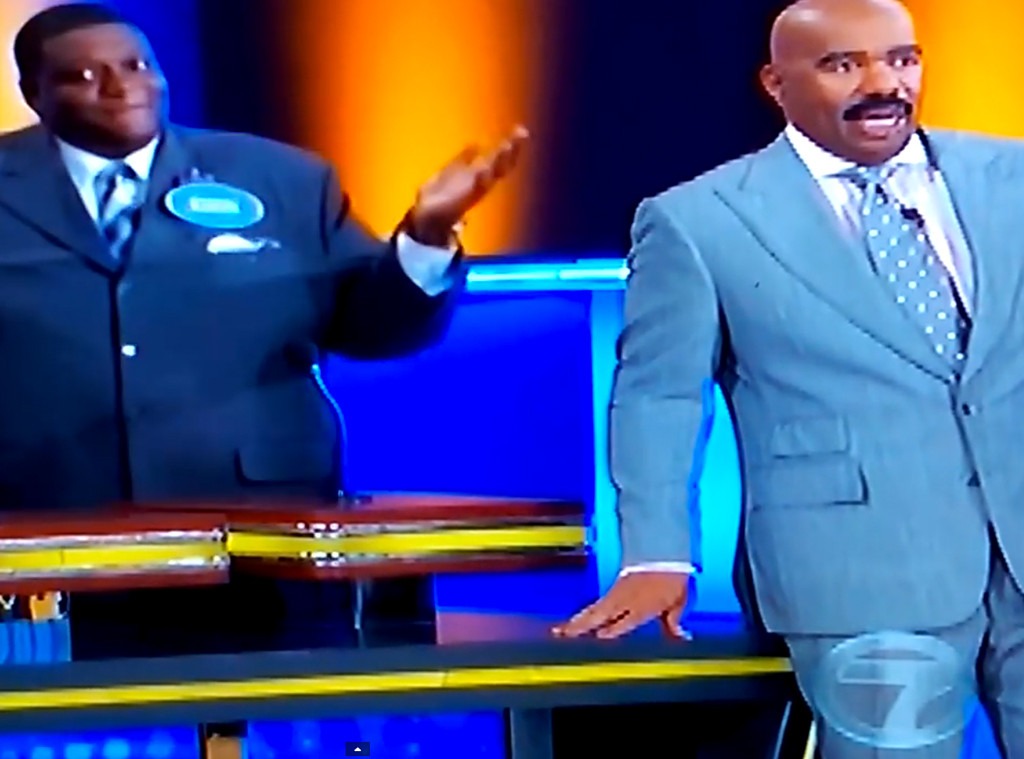 Family Feud is famous for making viewers laugh at the ridiculous answers some contestants come up with, but this one might have just surpassed them all.
Over the weekend, host Steve Harvey asked the question, "What was the last thing you stuck your finger in?" to which contestant Kevin answered, "My wife, Steve."
Take a moment to collect yourself amid the tears of joy. Jaws immediately dropped and the live audience went wild, hysterically laughing at this sure-to-be-remembered contestant's response.
Harvey's face literally froze as he had to take a few moments to compose himself before continuing with the show.
"I've had a lot of good answers," he said. "That's my favorite answer of all time."
This answer was so comical the contestant's wife didn't even seem to mind as she repeated "Good answer!" through her laughter.
This episode is sure to be one for the books, so thanks, Kevin, for reminding us of the beauty of game shows. You just never know what kind of answers you'll get!