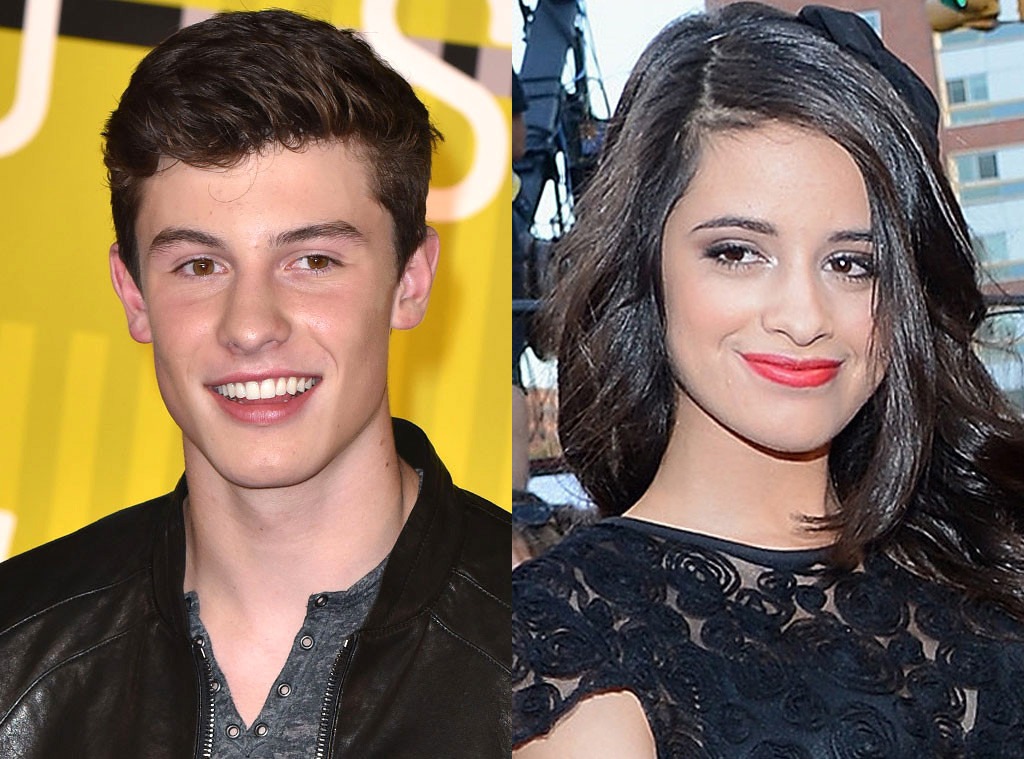 Getty Images
Love is alive in young Hollywood! 
Singer Shawn Mendes is dating Fifth Harmony's Camila Cabello, a source confirms to E! News.
We're told the two have been friends for some time and got to know each other while Mendes toured with Austin Mahone and the X-Factor-formed girl group. The insider adds that the pair really like each other and laugh nonstop when they're together.
Mendes and Cabello both attended the iHeart Radio Music Festival in Las Vegas this weekend, where the 17-year-old Canadian singer photobombed his girlfriend on the red carpet. Additionally, the 18-year-old songstress posted an Instagram pic with her man which sees her "sleeping" on Shawn's shoulder.  
E! News caught up with the Fifth Harmony stunner on the red carpet, and the "Stitches" crooner crashed her interview before the couple exchanged flirty banter. When told they would make a cute couple, Mendes quipped, "We can't do that! I mean Spanish and Canadian don't really mix" before Cabello added, "We actually hate each other in real life. We can't stand each other."
Naturally, the two then burst into laughter and Camila even admitted that Mendes was jealous of her former relationship with 19-year-old singer-songwriter Austin Mahone.
"While we were on tour Austin and I were dating and Shawn was just kind of being a loaner!" she joked before adding, "Yeah he was so jealous and he couldn't come out on stage because he was just seething rage and crying blood." 
Although the two have yet to publicly confirm their romance, there has been no shortage of cute Instagram pics of the couple on Cabello's account.
"remember that one time @shawnmendes and @schloss8 decided to turn me into a fruit basket while i was napping?.... KEEP YOUR EYES OPEN BOYS," the Fifth Harmony stunner wrote of a pic in which she's sleeping while Mendes is standing behind her making a silly face.  
The cute couple first fueled dating rumors last month when Mendes tweeted that he's "going to try to learn Spanish again" to which Camila replied, "don't worry, you'll learn fast because you have an INCREDIBLE Spanish teacher whose name rhymes with Vamila Carmello." 
Watch:
How Camila Cabello and Shawn Mendes Met