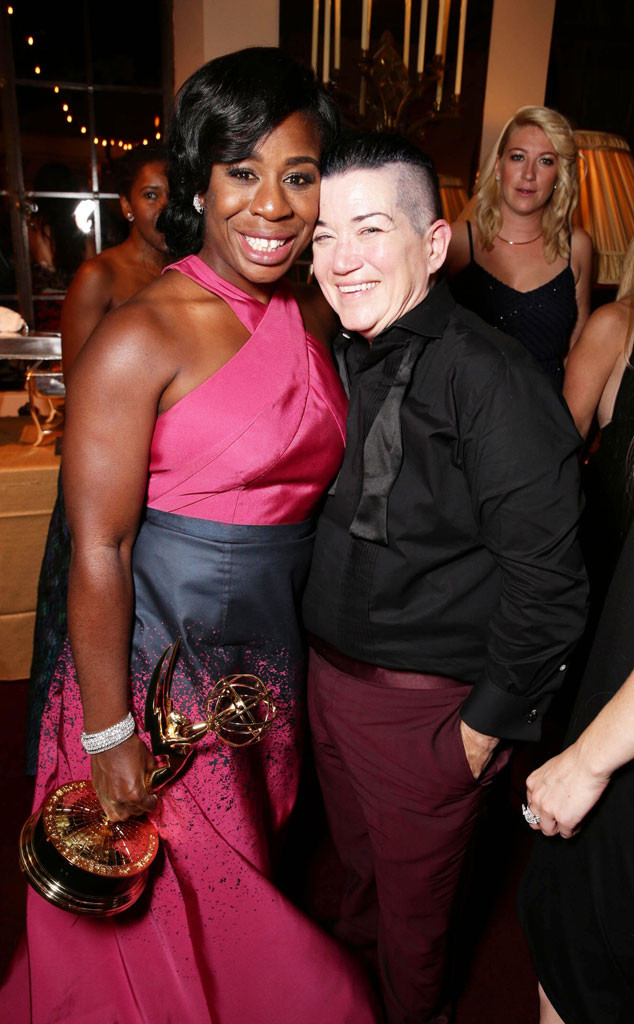 Eric Charbonneau/Invision for Netflix/AP Images
Uzo Aduba isn't only preparing her pipes for The Wiz.
Lea DeLaria exclusively tells me that her Emmy-winning Orange Is the New Black co-star is going to be singing at her and wife-to-be Chelsea Fairless' wedding.
"Uzo and I have known each other for years," DeLaria said yesterday at the Emmys. "We've done a couple of musicals together…We love each other. Chelsea and I had a conversation about who we really want to sing at our wedding and we both went, 'Uzo.' I asked and she said of course, she'd be honored."
Aduba will perform the Oscar-nominated ballad "I'm Calling you" from the 1987 film Baghdad Café.
"It's one of my favorite songs," DeLaria said.