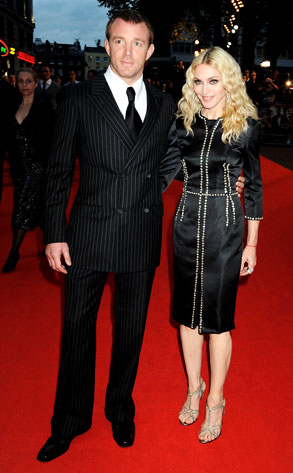 Dave M. Benett/Getty Images
UPDATE: London's High Court has scheduled a hearing for Friday, where it's expected to grant the former lovebirds a preliminary divorce decree (aka decree nisi). After a six-week period, they will then be granted a "decree absolute," at which point the divorce will be final.
"I am not releasing a statement, nor confirming or denying reports, but appreciate you checking," the singer's publicist, Liz Rosenberg, tells E! News.
___________________________________
Is there a ray of light in Madonna and Guy Ritchie's divorce fight?
The British press reported today that the former lovebirds have reached an amicable agreement on the terms of their divorce, with Ritchie reportedly refusing to take one penny of the Material One's massive fortune, valued in the $400 million-$500 million range.