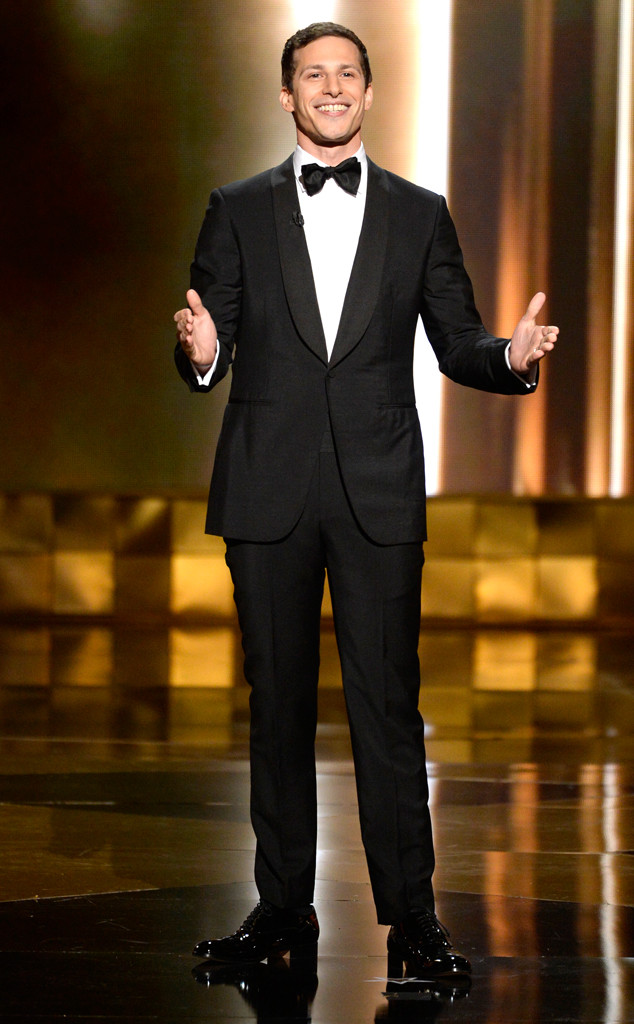 Phil McCarten/Invision for the Television Academy/AP Images
If you weren't watching the 2015 Emmy Awards last night, you probably missed one of the biggest surprises in the show's history: Andy Samberg giving out his HBO Now login.
Yes, the host actually released a working login and password for the streaming platform, giving millions and millions of viewers a free subscription.
"Speaking of, HBO has the most nominations tonight and I just realized that a lot of you watching it at home right now might not have an HBO subscription, but lucky for you, the CEO of HBO recently said he doesn't think password sharing for their streaming services is a problem," Samberg said. "So, here's my HBO Now login. The user name is khaleesifan3@emmyhost.com, and the password is, of course, password1."