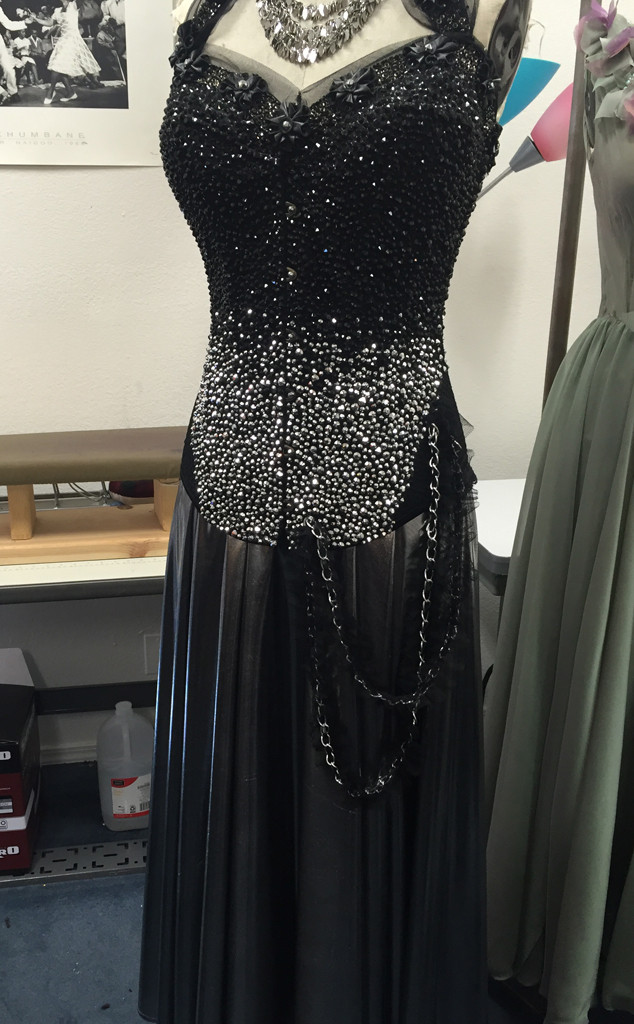 ABC
Goodbye khaki pants, hello rocker chic gowns!
Wildlife expert Bindi Irwin has had to put crocodile-wrangling on hold for her stint on Dancing With the Stars, and the 17-year-old has had to adapt a glam new look in the process. E! News has your exclusive first look at Bindi's gorgeous costume during tonight's show, which she will be wearing during her Tango with partner Derek Hough to AC/DC's "You Shook Me All Night Long."
And the black dress is totally fitting for the classic rock song, with a few rock n' roll tweaks, like an unexpected chain detail and arm cuffs, added to the elegant look.