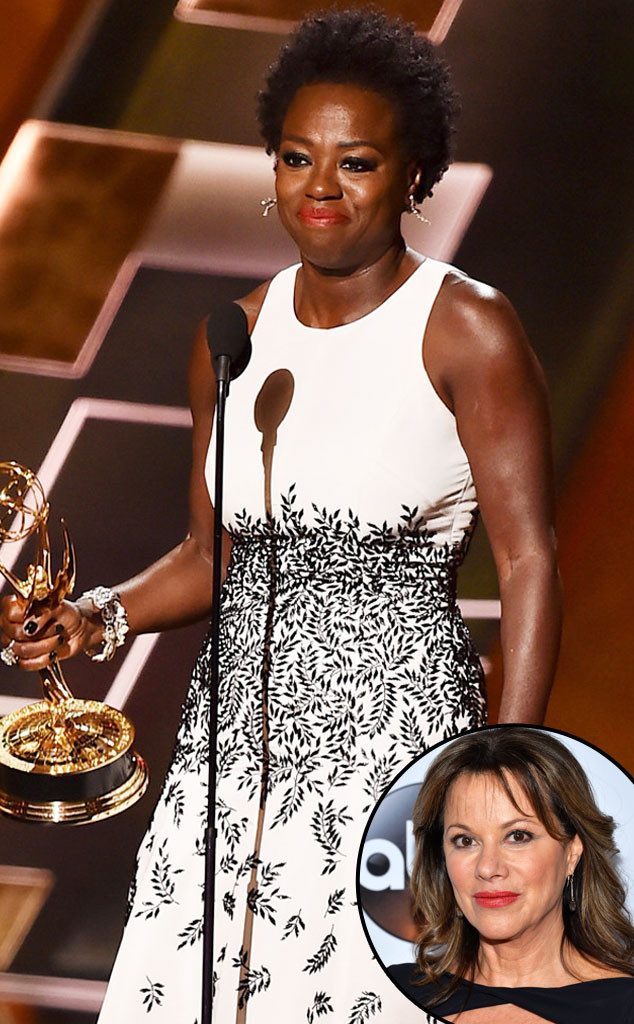 Kevin Winter/Getty Images
The world and Internet collectively applauded Viola Davis' Emmys acceptance speech Sunday night, but General Hospital star Nancy Lee Grahn was not about it. Grahn took to Twitter to express her distaste for Davis' speech, which she gave after becoming the first black woman to ever win the Emmy for Best Lead Actress in a Drama Series.
"I wish I loved #ViolaDavis Speech," wrote Grahn, 57. "But I thought she should have let @shondarhimes write it."
Considering the standing ovation and tears shed by the audience, Grahn was one of the few who didn't fangirl at Davis', 50, words.
"The only thing that separates women of color from anyone else is simply opportunity. You cannot win an Emmy for roles that are simply not there," the How to Get Away With Murder star said. "So here's to all the writers, the awesome people—people who have redefined what it means to be beautiful, to be sexy, to be a leading woman, to be black.