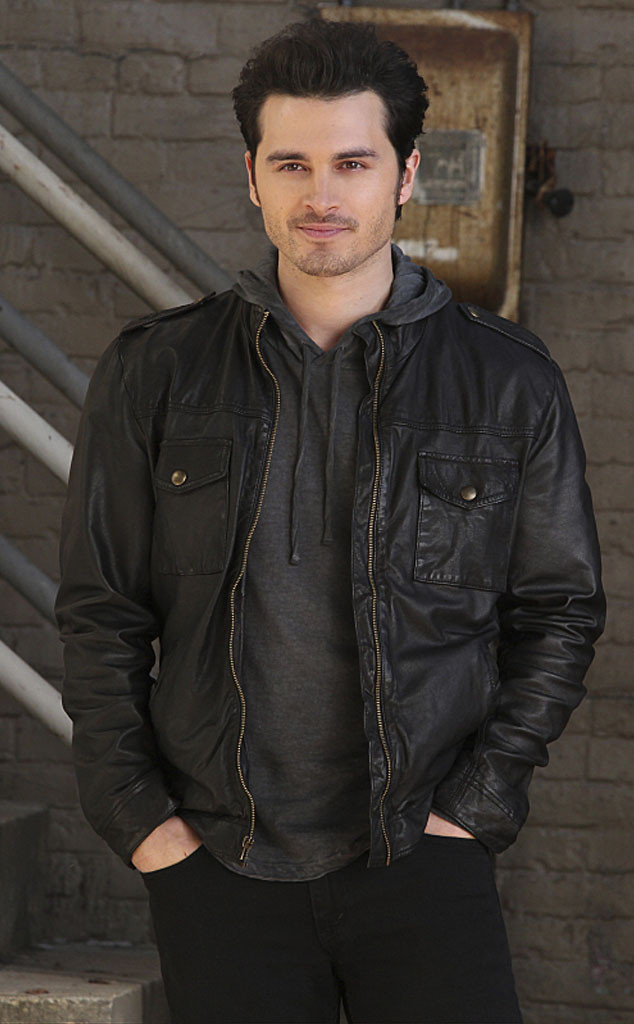 CW
The Enzo and Damon bromance is alive and kicking—in real life, at least.
The Vampire Diaries star Michael Malarkey almost got into a little trouble with his wife, actress Nadine Lewington, last week, and it's all because of Ian Somerhalder.
"One thing I can tell you is he gave me a hickey this week in Vegas," Malarkey told E! News at the iHeartRadio Music festival of his co-star. "I tried to cover it up a little bit and it's just kind of a hard thing to explain to the Mrs."
"We were just messing around in the photo op booth because we had a convention in Vegas," Malarkey said, referring to the Vampire Diaries convention that he and Somerhalder were attending. "Ian said everyone needs a little bit of Malarkey, and then he took a bite out of my neck."
Malarkey even made Somerhalder record a video for his wife, explaining that he was the one responsible for the hickey.