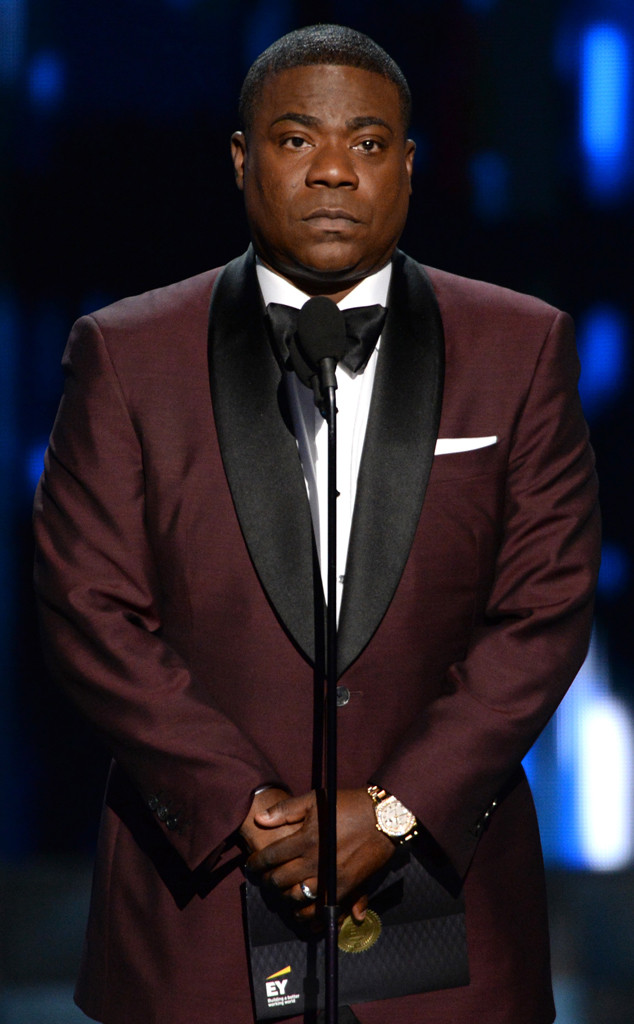 Phil McCarten/Invision for the Television Academy/AP Images
Tracy Morgan, you have been missed!
Before the final awards were handed out at the 2015 Emmy Awards Sunday night, a surprise presenter was waiting backstage.
As it turns out, the beloved comedian and actor was standing by to prove how strong he has become.
"I miss you guys so much," Morgan explained after receiving a standing ovation from Tina Fey, Kerry Washington and the entire audience. "Jimmy Kimmel said on this stage that we'll see you back here next year Tracy Morgan. Well, thanks to my amazing doctors and the support of my family and my beautiful new wife, I'm here standing on my own two feet."