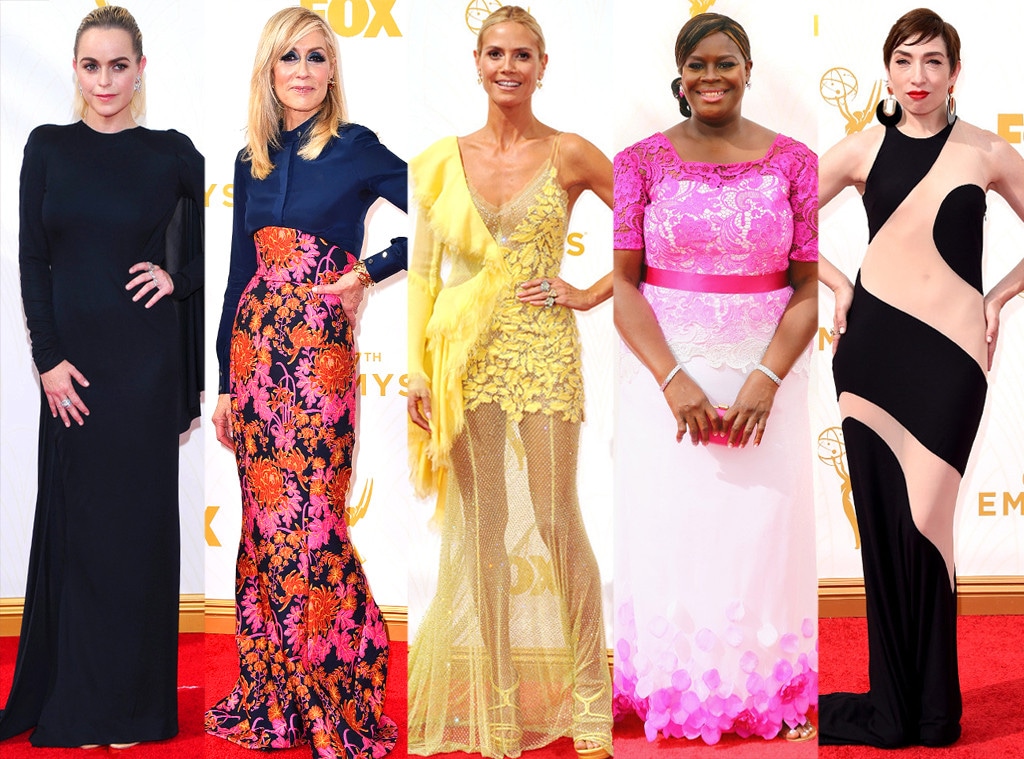 AP; Getty Images
Good news: The 2015 Emmy's red carpet gave us plenty to talk about. Bad news: It was mostly about the red carpet flops.
Heidi Klum—it's time to give the sexy Versace gowns a rest, okay? Admittedly, the 42-year-old's got the right physique for such a risqué dress, but she's done this style over and over again. And while we're at it, could someone please tell Naomi Grossman that the naked dress fad is over? Yeesh, we've been waiting to get that one off our chests for a while.
On the opposite end of the spectrum, Taryn Manning donned excessive fabric in her black caped Rubin Singer design. This gown would've been a much better fit as, say, a witchy Halloween costume. Judith Light also covered up in a collared Zac Posen design, turning heads for all the wrong reasons with that busy floral skirt. 
And as for Retta's dress, well… the color sure was lovely! Overall though, the lacey textured number just had too much going on, and edged over into tacky territory.
Thought that was bad? Because there's more—check out the gallery below for all the worst dressed stars at the Emmys.
Watch:
Hottest Fashion Bloggers Make 2015 Emmys Predictions!