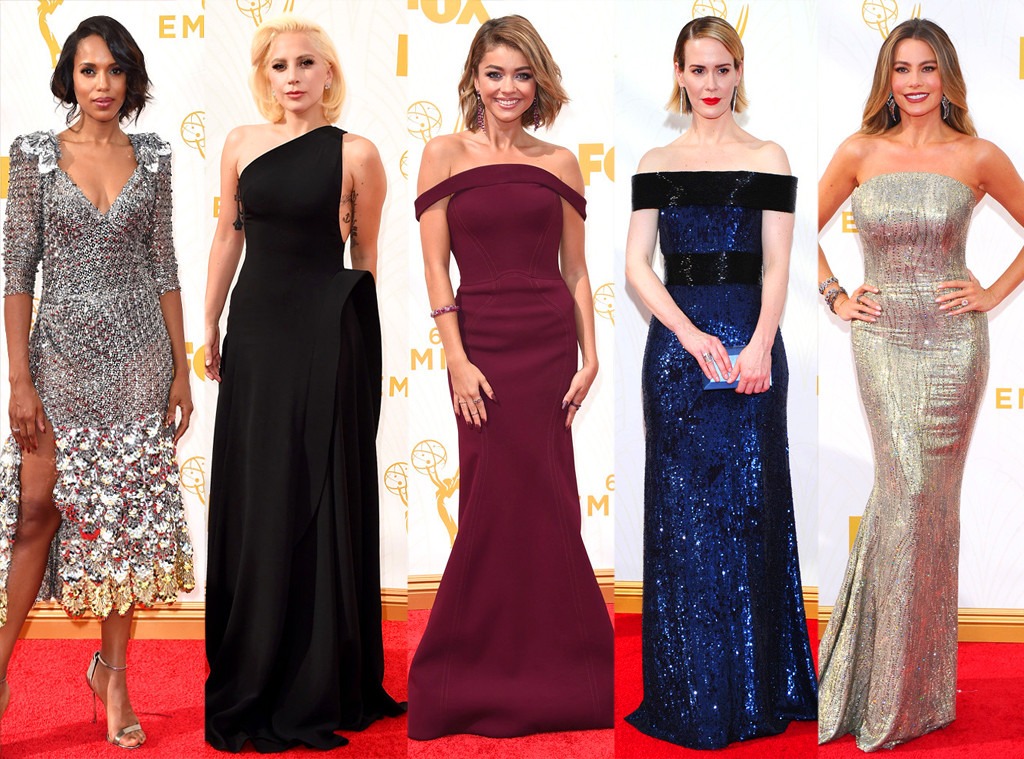 AP; Getty Images
Break out the hand fans, we're feeling faint and it's not from the weather. It's because celebs brought the heat at the 2015 Emmys.
Just get a glimpse of the glittery Marc Jacobs gown that Kerry Washington turned up in.  Or how about the equally dazzling Prabal Gurung number Sarah Paulson stunned in?! And then there's SofÍa Vergara silver St. John's confection. Fiiire!
Now, Lady Gaga (in Brandon Maxwell) and Sarah Hyland (in Zac Posen) didn't have sparkle but that doesn't mean they weren't  bright spots on the red carpet. In fact, quite the opposite.
Are you sitting down?
Good, because seeing all the best gowns at the 2015 Emmys is sure to make you a little weak in the knees—Check it out for yourself below.