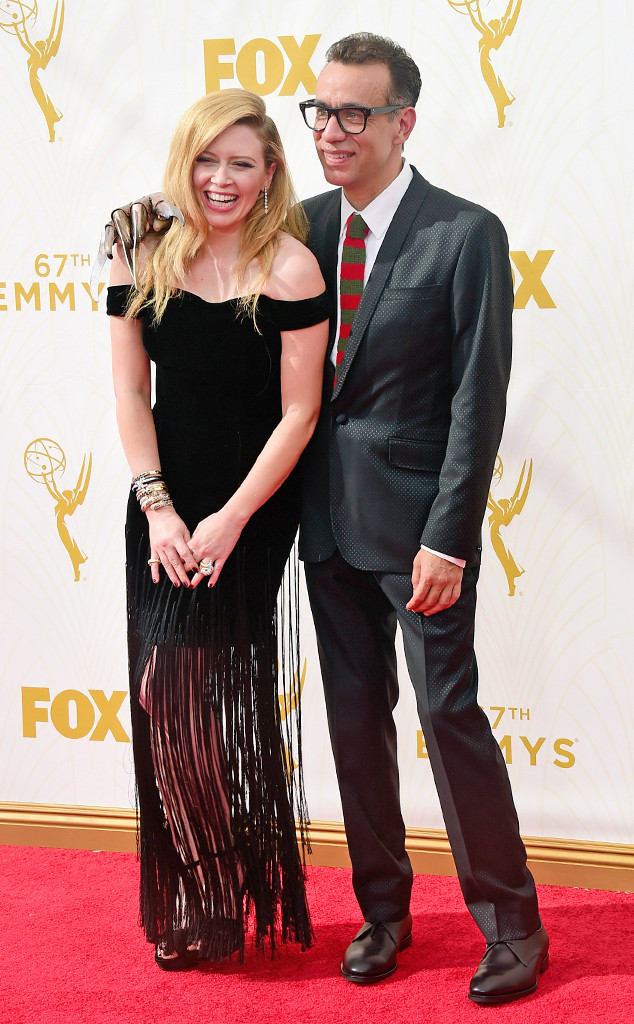 Frazer Harrison/Getty Images
Well, don't these two look happy!
Fred Armisen and Natasha Lyonne, who have been dating for just over a year, posed for pics together on the red carpet at the 2015 Emmys, where the cute couple flashed giant grins for the photogs.
The 48-year-old Portlandia star couldn't help but make his lady laugh—thanks to his Freddy Krueger glove, and while we're not sure quite sure why he wore the prop, it certainly provided for some solid entertainment. The 36-year-old Orange Is the New Black star, meanwhile, looked stunning (and perfectly on trend!) in a black fringe dress.