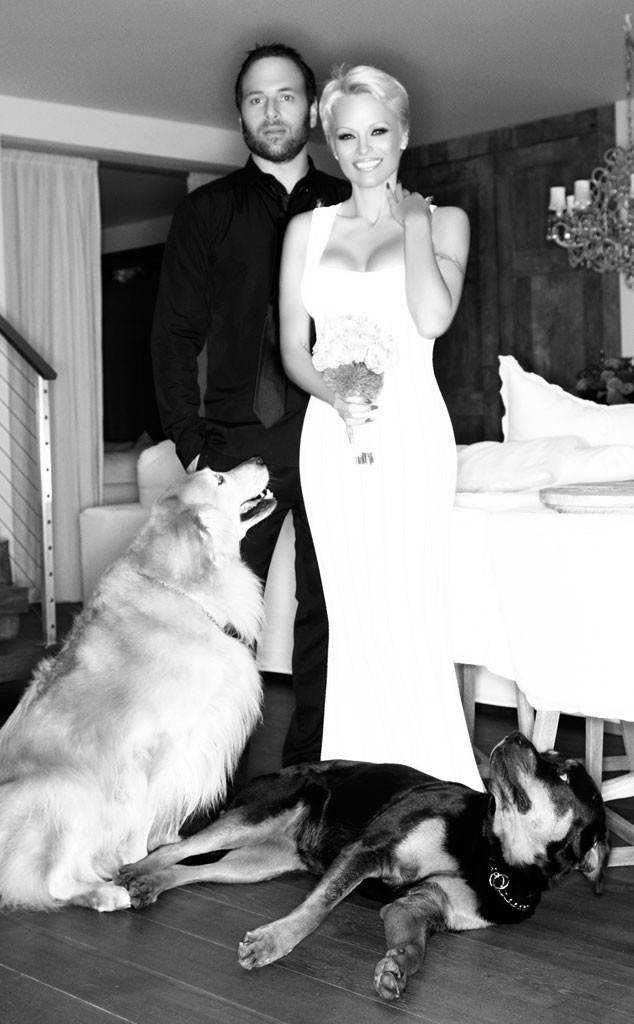 Courtesy: Pamela Anderson & Richard Salomon
Pamela Anderson's marriage to Rick Salomon may be over, but she's looking forward to new beginnings in a variety of ways.
The former Baywatch star is auctioning off her engagement ring from her ex and donating all of the proceeds to charity.
"I hope this very special Tiffany engagement ring can bring joy to someone while I put the donation to great use," Anderson told People.
"One hundred percent of funds raised will go to The Pamela Anderson Foundation and this will mark the launching of my foundation's new eBay charity store, where there will be signed books and memorabilia."
Anderson's engagement bling features a 3.24-carat round brilliant cut diamond stone that is surrounded by a layer of diamonds.
So how much does it cost you to put a bid in for the blonde's ring? Well, a whopping $100,000. But it's for a good cause, right?
Back in April, Salomon and Anderson's second divorce was finalized following a highly publicized whirlwind relationship.
Their breakup took a dramatic turn when Anderson secured a temporary restraining order against Salomon after alleging that he "engaged in repeated acts of harassment and abuse" that caused her to experience "severe emotional distress." The two released the following joint statement at the time of their divorce:
"Public divorces can be harsh and cruel—we apologize to our families and friends for any hurt and embarrassment we have caused-we have come to an amicable agreement and are moving on. These are private and personal family sensitivities to consider and we retract any hurtful comments made in haste and distaste. We wish each other and our families well."