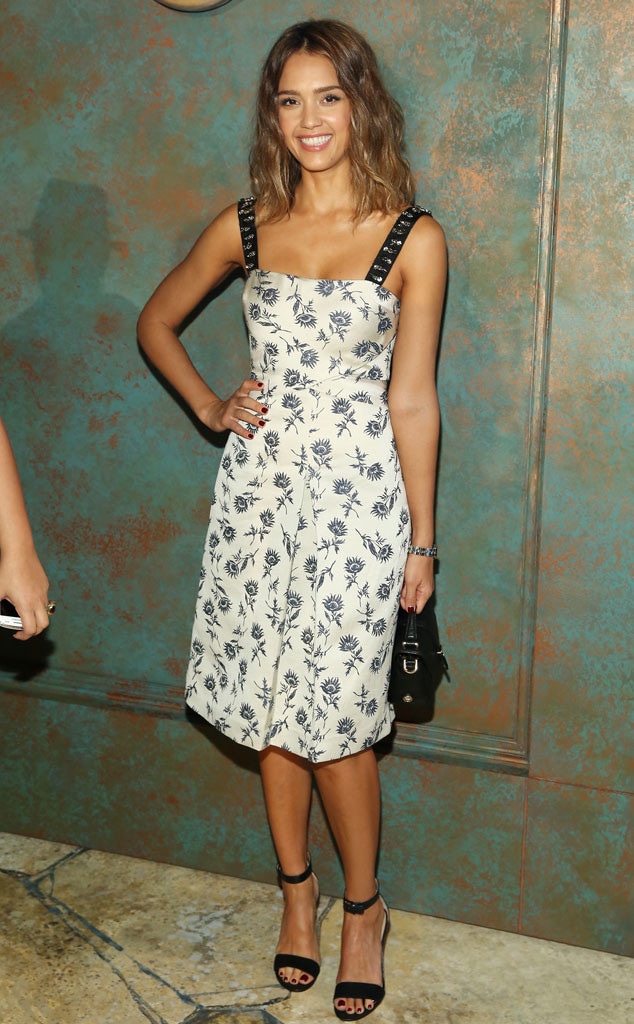 Cindy Ord/Getty Images for Tory Burch
Bravo, Jessica Alba. 
The 34-year-old businesswoman, whose Honest Company is valued at nearly one billion, announced today that the company will be offering new parents 16 weeks of paid maternity and paternity leave, beginning in 2016.
According to THR, Alba, who co-founded the company in 2011 with Christopher Gavigan, Sean Kane and Brian Lee, announced the news at the Dreamforce conference in San Francisco on Thursday.
"It will pay for itself," the mother of two reportedly told the audience. 
Per the United States Department of Labor, only 12 percent of U.S. private sector workers have access to paid family leave through their employer.
"Paid maternity leave can increase female labor force participation by making it easier for women to stay in the workforce after giving birth, which contributes to economic growth," the Department of Labor's website states. "When parents are better supported at work through paid family and medical leave, they are also less likely to rely on public assistance benefits." 
Under the Family and Medical Leave act, eligible employees are entitled to 12 unpaid weeks of leave, although, according to the Department of Labor, many cannot afford to do so due to the financial toll. 
"I love when we hire people who are parents, because I know they are going to multitask," Alba told the audience, per NBC News, garnering cheers from the crowd. 
Pascal Le Segretain/Getty Images
In June, the Sin City stunner opened up about her growing business and revealed that many initially doubted her ability. 
"Ask for help, and [don't] be afraid of criticism," she shared of her advice for women in business. "When you don't know what to do, to be OK with not knowing but learning and also to not be defined by your mistakes...You just have to be malleable, you have to surround yourself with really smart people, and I didn't think I was smart for a really long time."