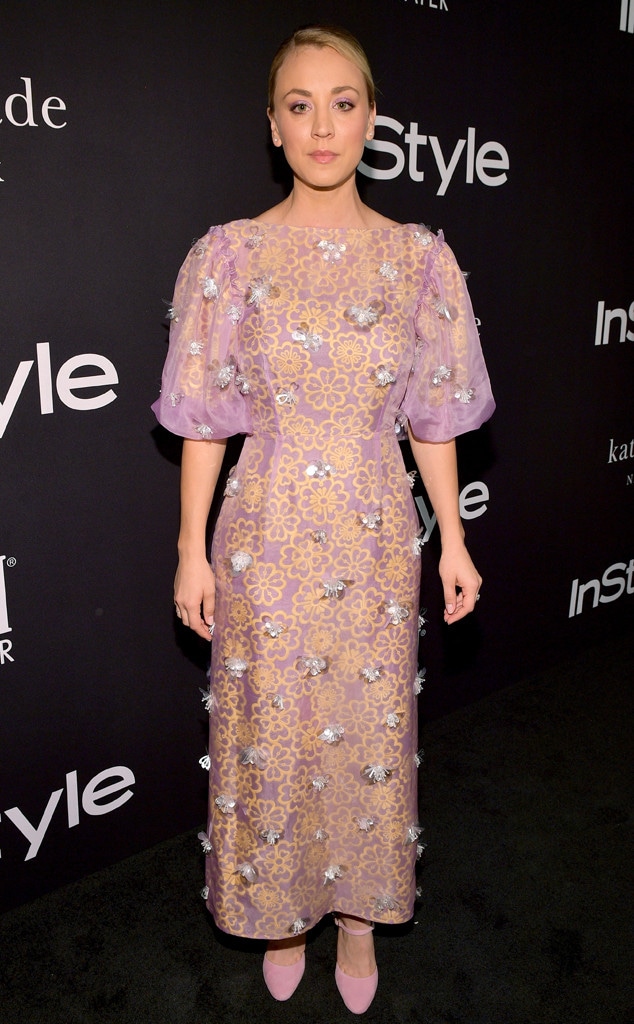 Matt Winkelmeyer/Getty Images for InStyle
There's no questions Kaley Cuoco-Sweeting looked damn good on her Shape magazine cover, and she's not afraid to admit she worked hard for her fit bod. 
"Nothing gets you more in shape than being on the cover of Shape, the Big Bang Theory beauty quipped during her appearance on The Tonight Show With Jimmy Fallon Thursday. 
Cuoco-Sweeting admitted it was "not easy" and she prepared for "months and months and months," drastically altering her diet in addition to amping up her workouts. 
"I changed everything," she revealed. "I worked out every single day. I ate so well and so rarely. I cut out the alcohol. I was so proud of myself. So I was just so hungry!
Matt Winkelmeyer/Getty Images for InStyle
Asked whether she "finally got to splurge" after the big shoot, Ryan Sweeting's missus admitted, "I planned this big dinner after that shoot actually. I had the reservation for me and all my friends for after the shoot. Went all day, shot, felt great, and I was waiting to get to go to this dinner and I get there and I ordered pasta, we had pizza, dessert and it all comes to the table and I just stared at it, and I couldn't eat it.
"It was almost like I was so full from being so hungry," she continued. "You know when that happens? It passes…I was just so hungry that I actually could not eat the food. So, I said 'OK guys, you guys enjoy, I'm going to pack it up, at some point, I will be hungry again.'" 
Soon, she resumed her desire to eat, but it wasn't until after she got home and went to bed. 
"So I packed it up, went home, still wasn't hungry, went to bed. 11 o'clock my eyes like sprang open and I went 'I'm hungry!' and I ran downstairs and I ate it all by myself," the blond beauty confessed. "In the fridge, ate all the leftovers, by myself. And it was the best because no one bothered me I just ate it." 
While her hard work clearly paid off, the actress admitted, "All I ate were almonds for song long, I was so hungry," she said before joking, "Egg white, almonds, air."